Although research is the backbone of HEQCO's work, that type of work cannot exist in a vacuum. As a provincial government agency focused on sector improvement, HEQCO recognizes the importance of cross-sector collaboration and knowledge sharing and hosting events is one way of cultivating those types of relationships.
From 2011 to 2018, HEQCO hosted an annual conference that brought together representatives from colleges and universities, the K-12 sector, different levels of government and community organizations. Through programs of interactive workshops, presentations and keynote speakers, our conferences served as a way to share knowledge and best practices while fostering connections across the sector.
HEQCO has also convened additional events to examine more specialized topics such as apprenticeship and the skilled trades, work integrated learning, student pathways to postsecondary education and the links between higher education and the labour market.
HEQCO will continue to seek out ways of fostering collaboration and connection between various stakeholders across the postsecondary and broader education spectrum.
Further details on previous HEQCO events, including presentations, can be found below.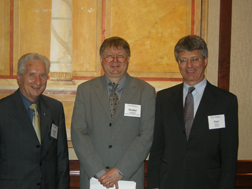 The Higher Education Quality Council of Ontario was pleased to present a lecture in Toronto by Walter Sudmant, director of planning and institutional research at the University of British Columbia.
What is known about student learning in higher education? Where are the apparent gaps in our understanding? What are the implications this knowledge may have on improving the quality of education at institutions? On April 25 and 26, 2008, researchers, faculty, educational developers and senior administrators from institutions around the world attempted to answer these questions at an […]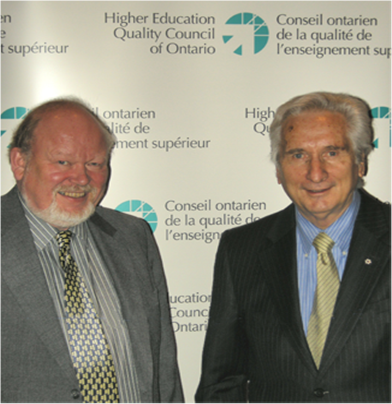 John Randall, now an international consultant in the fields of higher education and professional training, spoke in Toronto on March 25 at an event hosted by the Higher Education Quality Council of Ontario. During his lecture to more than 100 leaders from Ontario's higher education community, Mr. Randall imparted some of his extensive experience in developing and administrating systems of quality assurance for postsecondary education.
A key component of the Higher Education Quality Council of Ontario's mandate is to advise the Minister of Training, Colleges and Universities on the accountability of the postsecondary education sector, particularly on the format and content of Multi-Year Accountability Agreements (MYAAs) between the Ministry and institutions. Thus, the Council welcomed an opportunity to discuss this important challenge at a workshop organized in collaboration with the Council of Ontario Universities (COU) at Ryerson University on November 23, 2007.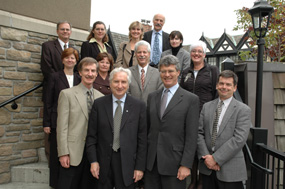 The Council's second workshop brought together representatives from all of Ontario's 24 colleges of applied arts and technology to discuss learning quality. The HEQCO/College Dialogue on Learning Research – Present and Future was held on October 17, 2007 and focused on the current state of the colleges' learning related data gathering and research, sharing of successful practices in […]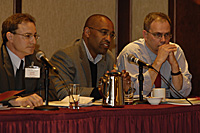 The National Survey of Student Engagement (NSSE) Workshop was an important event for HEQCO. It was our first public research venture and focused on two key components of our research plan – learning quality and accountability. It signaled our intent to work closely with established experts to build on existing research and analysis. Finally, it was a valuable opportunity to "test drive" a workshop model that we hope to use on future occasions.