---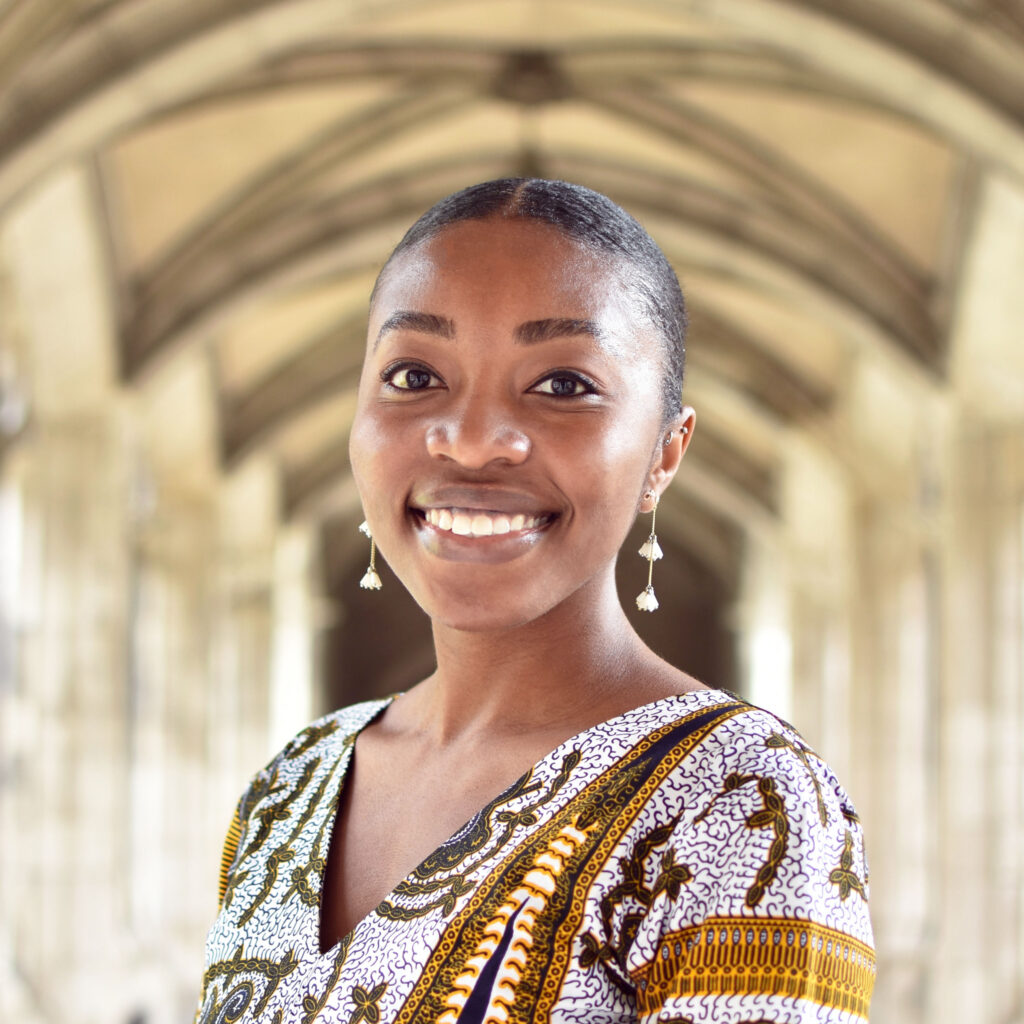 Keynote Speaker: Dr. Chika Stacy Oriuwa
One of Time magazine's "2021 Next Generational Leaders", Dr. Chika Stacy Oriuwa is a medical trailblazer spearheading change in healthcare and beyond. She is an accomplished physician, spoken word poet, and advocate for racialized and marginalized populations. Oriuwa draws on her personal and professional experience to share insight and actionable strategies into transformative leadership, mental health and wellness, and igniting change to build a more equitable future for all. Currently a resident doctor in psychiatry at the University of Toronto (U of T), Oriuwa is a graduate of the University's Faculty of Medicine. When she arrived as an incoming medical student to find she was the only Black student in her cohort, she channeled this disappointment into action, becoming a vocal advocate for improving disparities in Black health and confronting institutional discrimination. Since then, Oriuwa has become the first Black woman to be named sole valedictorian of the department and has spoken at numerous national and international events on the topics of DEI, leadership, mental health and her journey as an underrepresented minority in medicine. Oriuwa was also an ambassador and educator of U of T's Black Student Application Program, where she saw the faculty admit the largest group of Black medical students in Canadian history. In addition to her medical degree, Oriuwa has a master's degree in health systems leadership and innovation from the University of Toronto. She previously served on Indigo's board of directors, using her expertise to inform their efforts in advancing equity and curating spaces of wellness and inclusion.
---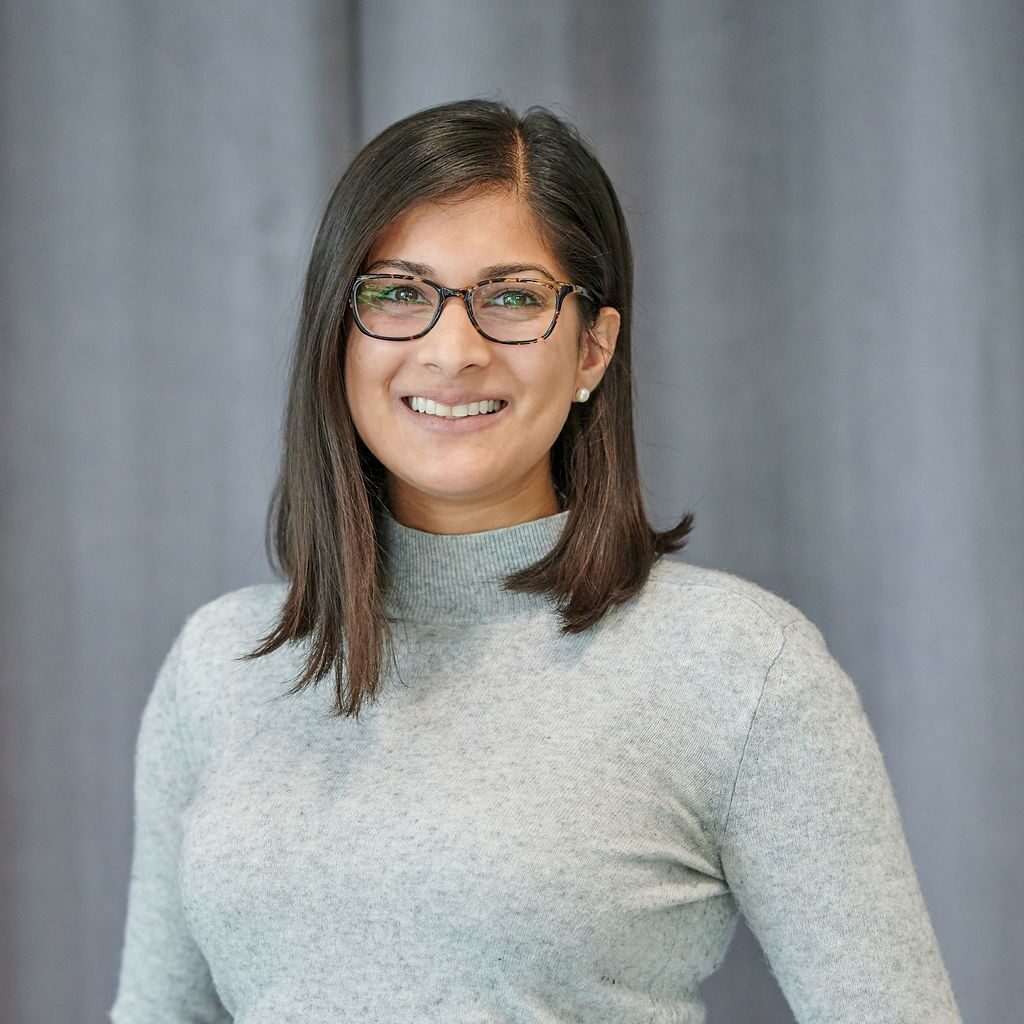 Malika Asthana
Malika Asthana (she/her) is the senior manager for strategy and public affairs for D2L, a global learning technology leader supporting millions of people in K-12, higher education, and businesses learning online and in person. She is passionate about leveraging her background in strategy, public affairs and policy research to facilitate conversations and share perspectives on the future of work and learning.
---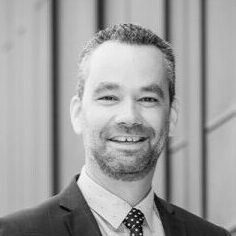 Pedro Barata
Pedro Barata is executive director of the Future Skills Centre, a forward-thinking hub dedicated to researching, testing, evaluating and building innovative skills solutions to help job seekers and employers in Canada navigate labour market changes. Grounded in a commitment to inclusion, Pedro has advised all levels of government on social & economic policy and implementation related to skills and workforce development, poverty reduction, income security reform, seeking breakthroughs on housing and homelessness, and immigration reform. Pedro's work and extensive volunteer activities in the non-profit sector span two decades, and are focused on impact strategies, public policy, community building and communications. His career path has traveled through United Way Greater Toronto, the Atkinson Foundation, Family Service Toronto, Social Planning Toronto and the City of Toronto. Pedro holds a Bachelor of Arts from York University and a Master's of Social Work from the University of Toronto.
---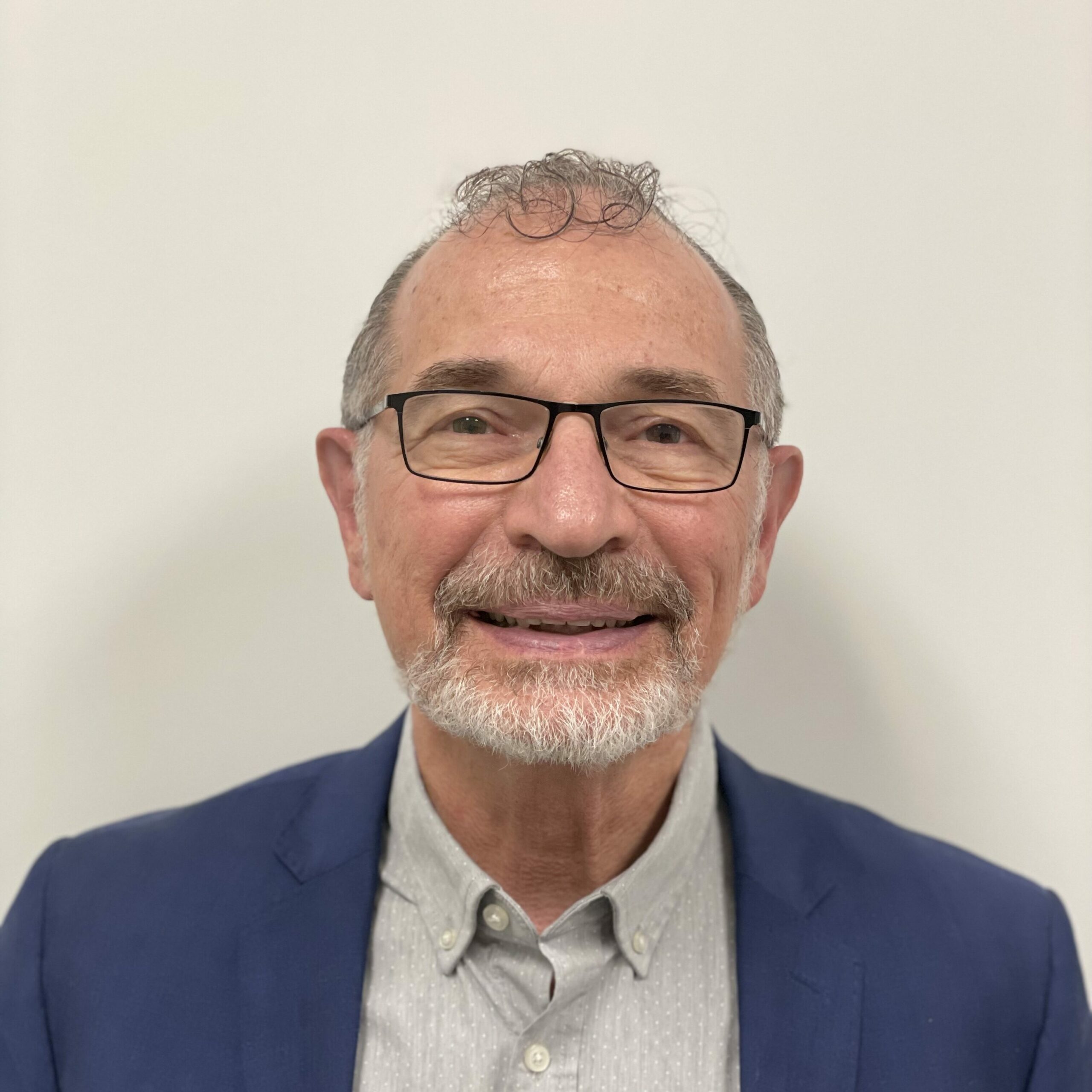 Anthony Bertin
Anthony's passion and advocacy for access to postsecondary education as a pathway from surviving to thriving was forged through work with children, youth and families in child welfare, children's mental health, and elementary and secondary education. He views education as a lifelong journey, and a personal, family and community responsibility. Embracing these responsibilities, he develops partnerships with agencies, Indigenous Nations, youth and families, promoting access to, and persistence in, education. He is deeply dedicated to, and passionate about, the transformative power of learning, and advocates for inclusive, engaging, systemic change in education. His current practice focus is on youth from underserved neighbourhoods, women interested in non-traditional careers, and Indigenous citizens and community members. He shapes opportunities for learners to achieve objectives such as an education, a sustainable career and involved citizenship.
---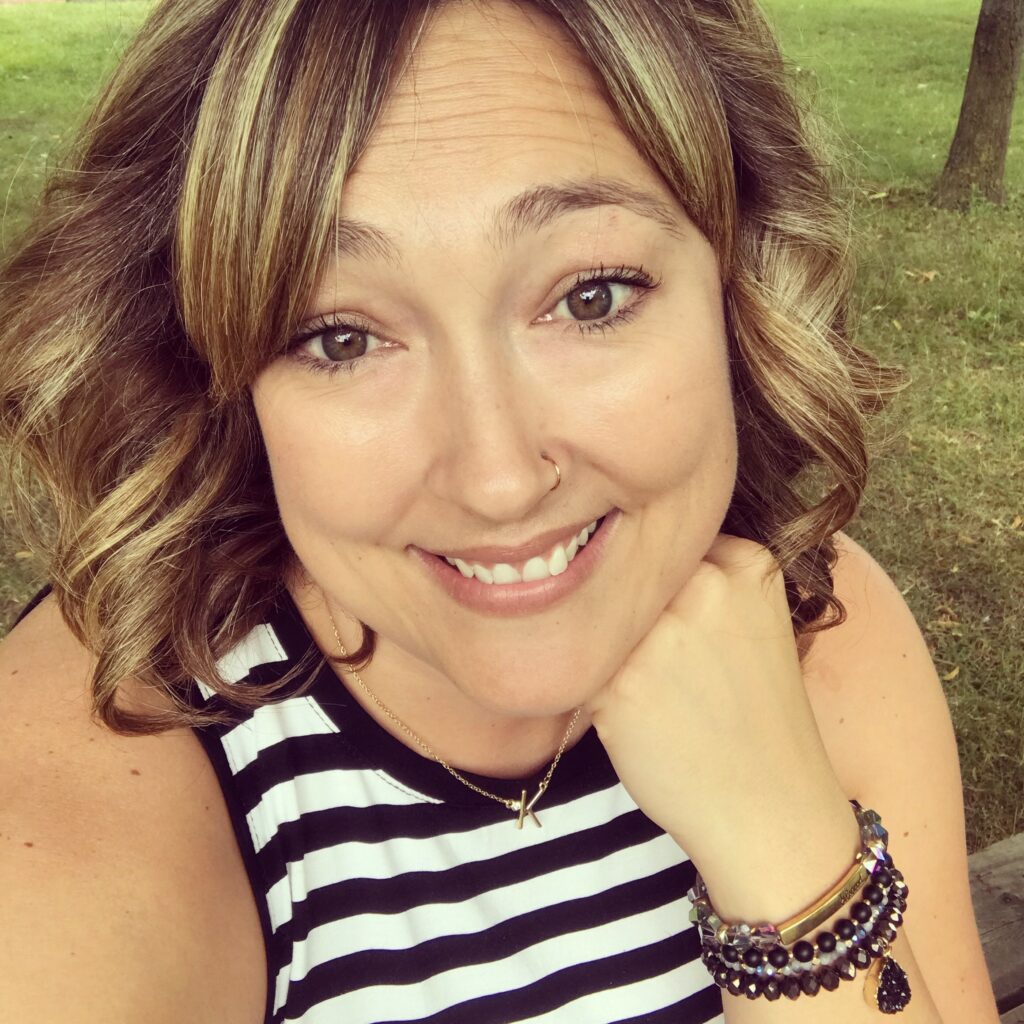 Katherine Braybrook
Katherine graduated from McMaster University with a Bachelor of Science in Nursing in 2006. She began her career working as a registered nurse in the family birthing center at Michael Garron Hospital (formerly known as Toronto East General Hospital). Katherine decided to advance her nursing career with a Master of Nursing from Ryerson University (now known as Toronto Metropolitan University) which she completed in 2012. She then furthered her clinical expertise by completing the Primary Care Nurse Practitioner Certificate in 2013. Katherine joined the Medical Care Clinic at Conestoga College as the clinic lead and nurse practitioner in July 2019 where she has furthered her passion for providing high-quality care with a client-centered focus using traditional, cultural and western health practices. Katherine's professional areas of interest include women's health care, equitable access to family planning/contraception/abortion care, transgender care, and mental health.
---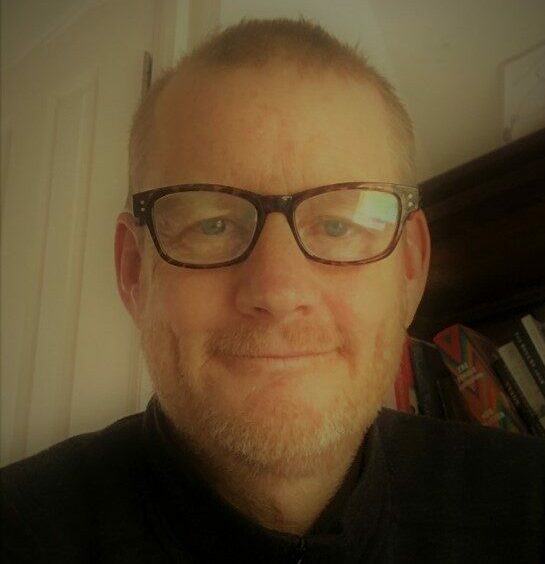 David Cameron
David Cameron is the senior manager of the Research and Development Department in the Toronto District School Board. He is an educator and education policy sociologist with research interests in school change and the interrelationship between educational policy intentions or design and peoples' experiences within policy frameworks. David has twenty-seven years of experience working in the school systems of Ontario, the US, and the UK. Most recently, David worked as a director of research for People for Education, a non-governmental organization think tank that advocates for public education. David believes that societal health and human rights depend on an enriched and vibrant public education system.
---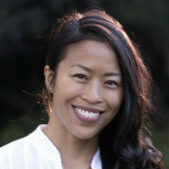 Catherine Chen
Catherine Chen holds a Master of Education in counselling psychology from the University of Toronto and is the director of equitable learning, health and wellness at Centennial College. She is also a registered and practicing psychotherapist in private practice. With over 16 years of combined experience working on the front lines of community mental health, in postsecondary student counselling, and as an adult educator and group facilitator, Catherine brings a unique blend of education and experience to her role in senior leadership in higher education. Her therapeutic approach is eclectic and person-centered in nature and combines mindfulness, Buddhist psychology, Acceptance Commitment Therapy and humor. Catherine is also a mother, marathon runner and wiener dog enthusiast.
---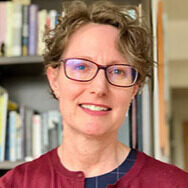 Julia Colyar
Julia Colyar is the vice-president, research and policy at HEQCO, where she works with team members to support the development of research-based policies and practices in Ontario's postsecondary education sector. Julia joined HEQCO with more than two decades of experience in higher education policy and research as a scholar, teacher and practitioner. Prior to joining HEQCO, Julia was director of policy and sector collaboration at the Council of Ontario Universities. She was also an assistant professor of higher education at Southern Illinois University Carbondale and the University at Buffalo, and taught graduate courses in student demographics and diversity, qualitative research methods and the sociology of higher education. Her research focused on access and transitions to postsecondary education for low-income and underrepresented students. Julia holds bachelor and master's degrees in English from the University of California at Davis and the University of Toronto, and a PhD in higher education policy from the University of Southern California.
---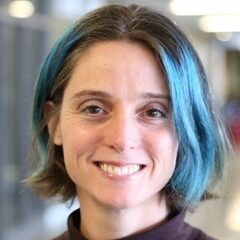 Tara Connolly
Tara is the assistant director of research and development for the Accessibility Institute at Carleton University. Tara is a transitions specialist with over 20 years of experience as a consultant and content expert working in school boards, postsecondary institutions, government agencies, and healthcare settings, with a focus on building capacity in accessible practices. Tara also runs a private counselling practice and supports neurodiverse thinkers, in particular adults and youth on the spectrum, to thrive on their own terms and co-create meaningful strategies that facilitate the transitions into and throughout adulthood. In her current role, Tara oversees the Accessibility Institute's research projects. The institute is continuously leading several research projects that are contributing to the development of accessibility best practices and standards across various disciplines and settings.
---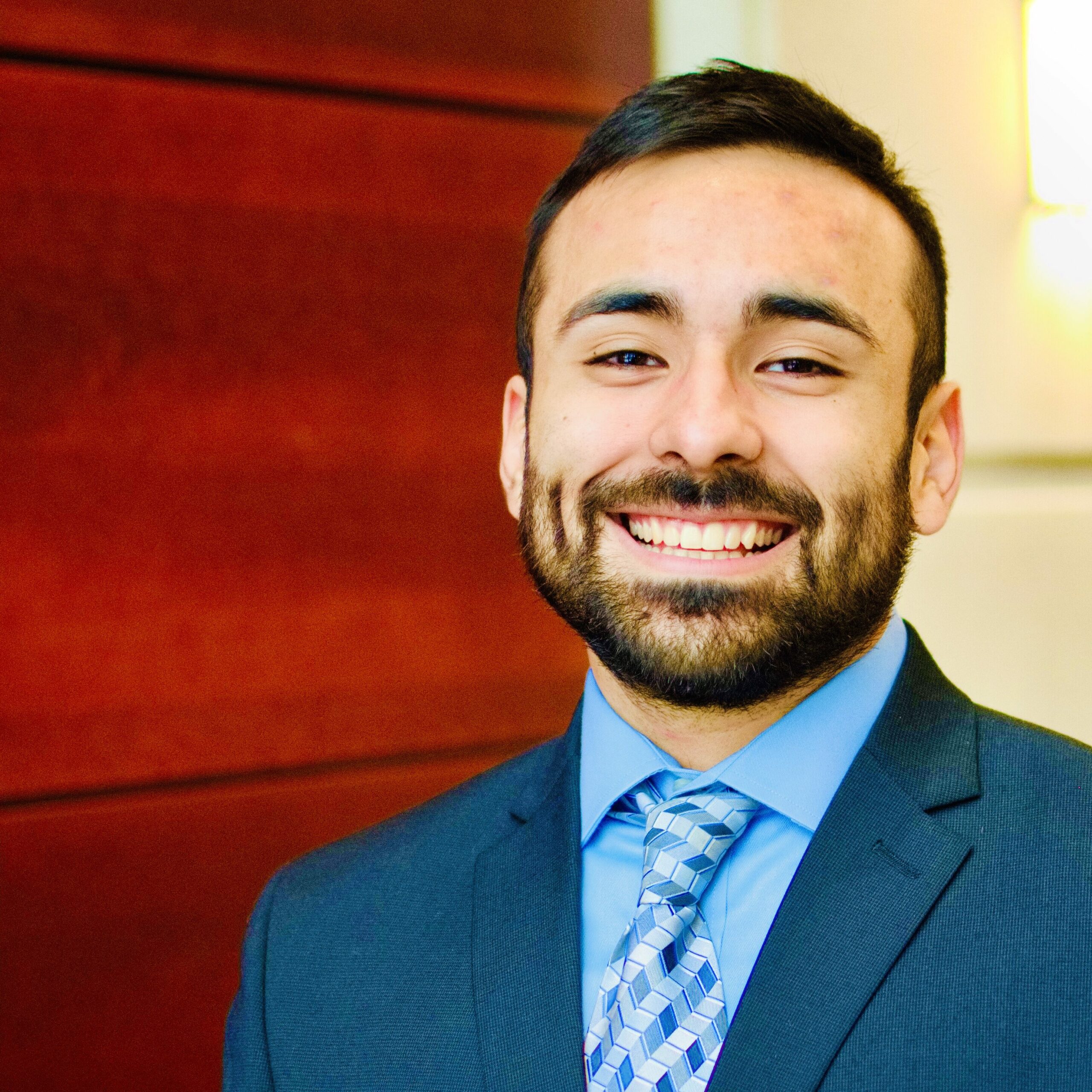 Daniel Corral
Dr. Daniel (Danny) Corral is an assistant professor of higher education at OISE. His research examines to what extent geographic context, programs and policies affect inequality in higher education. Professor Corral's research currently focuses on 1) postsecondary access and choice, 2) student transitions into and out of higher education, and 3) institutional finance and student aid. Across these strands, his research emphasizes students who have been historically underrepresented (students of color, economically disadvantaged students, and immigrant students) and the institutions that serve them (minority-serving institutions and community colleges). Professor Corral uses critical theoretical perspectives to inform this research alongside methods of causal inference and qualitative interviews. He teaches courses on the student experience in postsecondary education, race and educational inequality, postsecondary finance, and evaluation.
---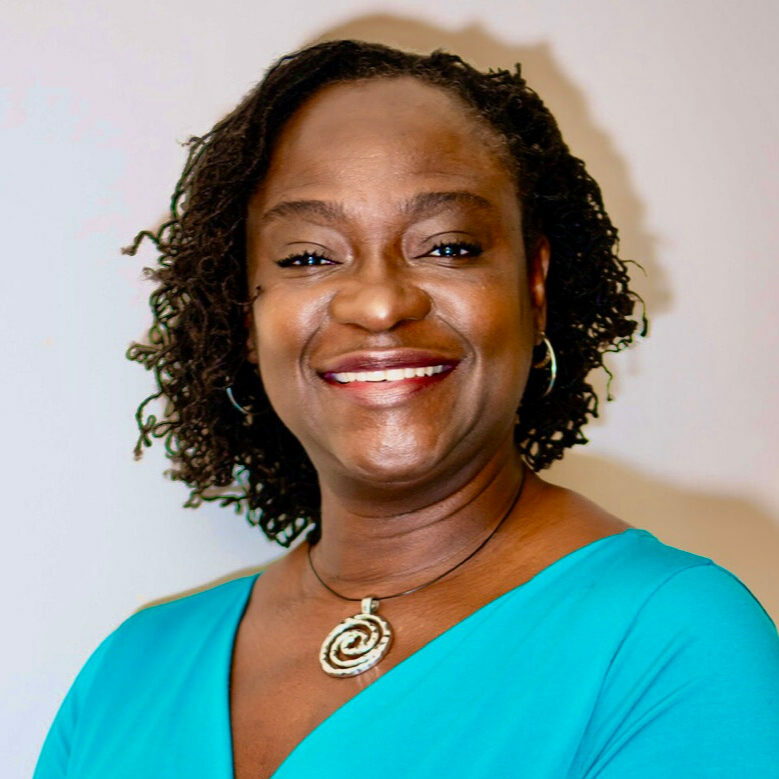 Beverly-Jean Daniel
Dr. Daniel is currently an associate professor at Toronto Metropolitan University in the child and youth care program. Her research focuses on the factors that foster healthy racial identity amongst Black youth, and the role of child and youth care practitioners in supporting positive identity development amongst children who have been taken into care. In 2010 Dr. Daniel founded and developed The Bridge, a groundbreaking, strengths-based student support program, the first of its kind in any Canadian college or university. The Bridge implements programming and interventions that foster and enhance academic and career success in postsecondary institutions amongst students who self-identify as African, Black and Caribbean. In addition, she continues to conduct research on Black student engagement and retention from pre-K to PhD.
---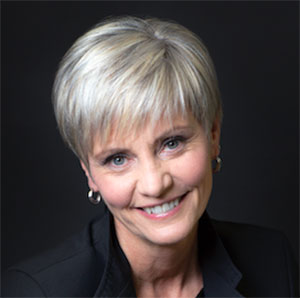 Janice Deakin
Janice Deakin became president and CEO of the Higher Education Quality Council (HEQCO) on August 1, 2020. Janice joined HEQCO after serving as provost and vice-president (academic) at Western University from 2010. Prior to that she spent 24 years at Queen's University in various academic and administrative appointments culminating in her role as associate vice-principal (academic) and dean of graduate studies. She has served as chair of the Ontario Council of Academic Vice-Presidents, president of the Canadian Society for Psychomotor Learning and Sport Psychology, president of the Canadian Council of University Physical Education and Kinesiology Administrators and vice-chair of the Ontario Council of Graduate Schools. She was also a member of the Ministry of Colleges and Universities joint task force on graduate expansion and assisted with the development of performance metrics for the inaugural Strategic Mandate Agreements.
---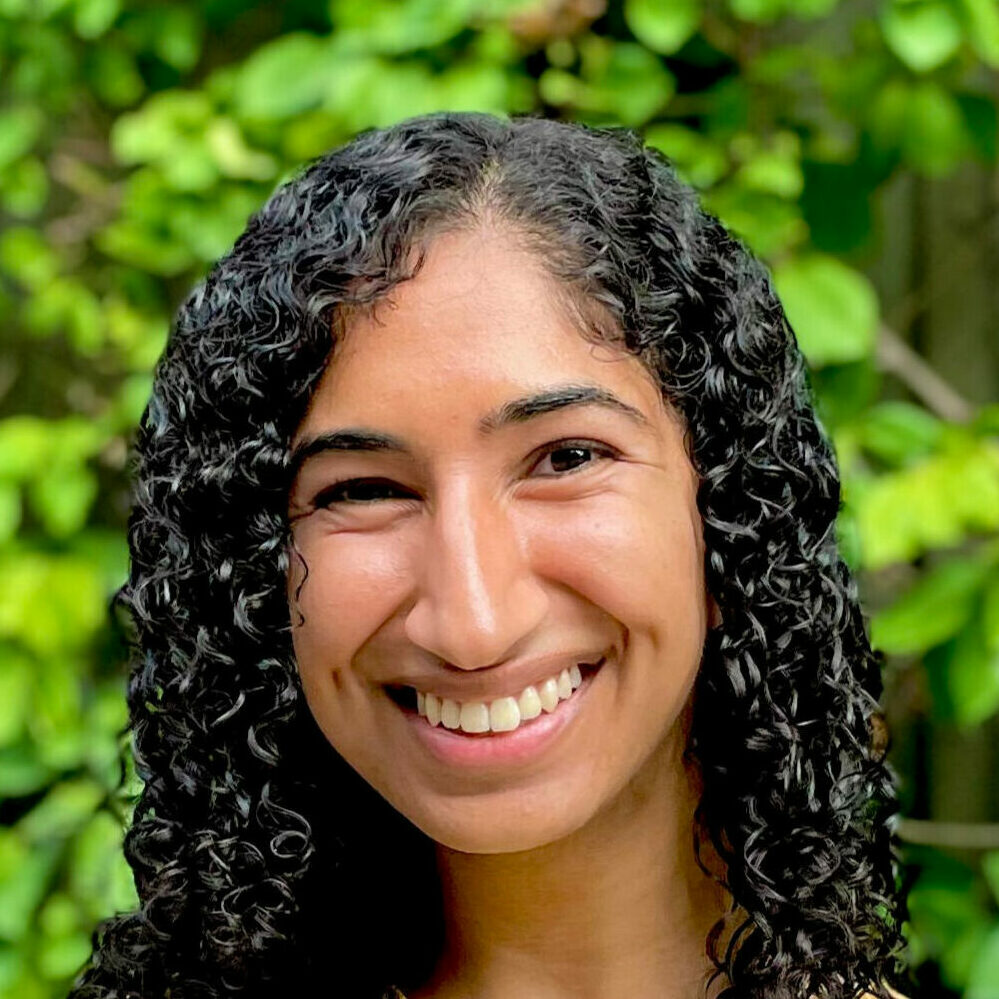 Malika Dhanani
Malika Dhanani (she/her) is a second-generation settler living and working in what is traditionally known as Tkaronto, a Mohawk word meaning "where there are trees standing in the water." She holds a Baccalaureate of Applied Science from the University of Guelph and a Master of Social Work from the University of Toronto. As an advocate, Malika values uplifting voices of affected populations and harnessing the power of their perspectives and lived experiences to strengthen policy advocacy. The shared values between her personal and professional journeys have led her to engage with policy advocacy for childcare in Ontario, youth homelessness and housing in Canada, and national home care. She is currently the executive director at the Ontario Undergraduate Student Alliance (OUSA), supporting postsecondary student advocacy.
---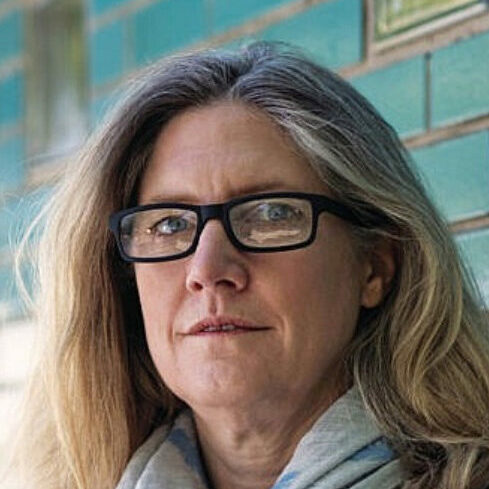 Kelly Gallagher-Mackay
Kelly Gallagher-Mackay is an associate professor in the Law and Society program at Wilfrid Laurier University. The main focus of her research is educational inequality with an emphasis on systemic discrimination, data infrastructure and postsecondary pathways. Since 2020, she has had a major focus on the impact of COVID-19 on schooling. Her previous roles include director of research and evaluation for the Future Skills Centre, director of research for People for Education, and northern director of the Akitsiraq Law School in Iqaluit, Nunavut.
---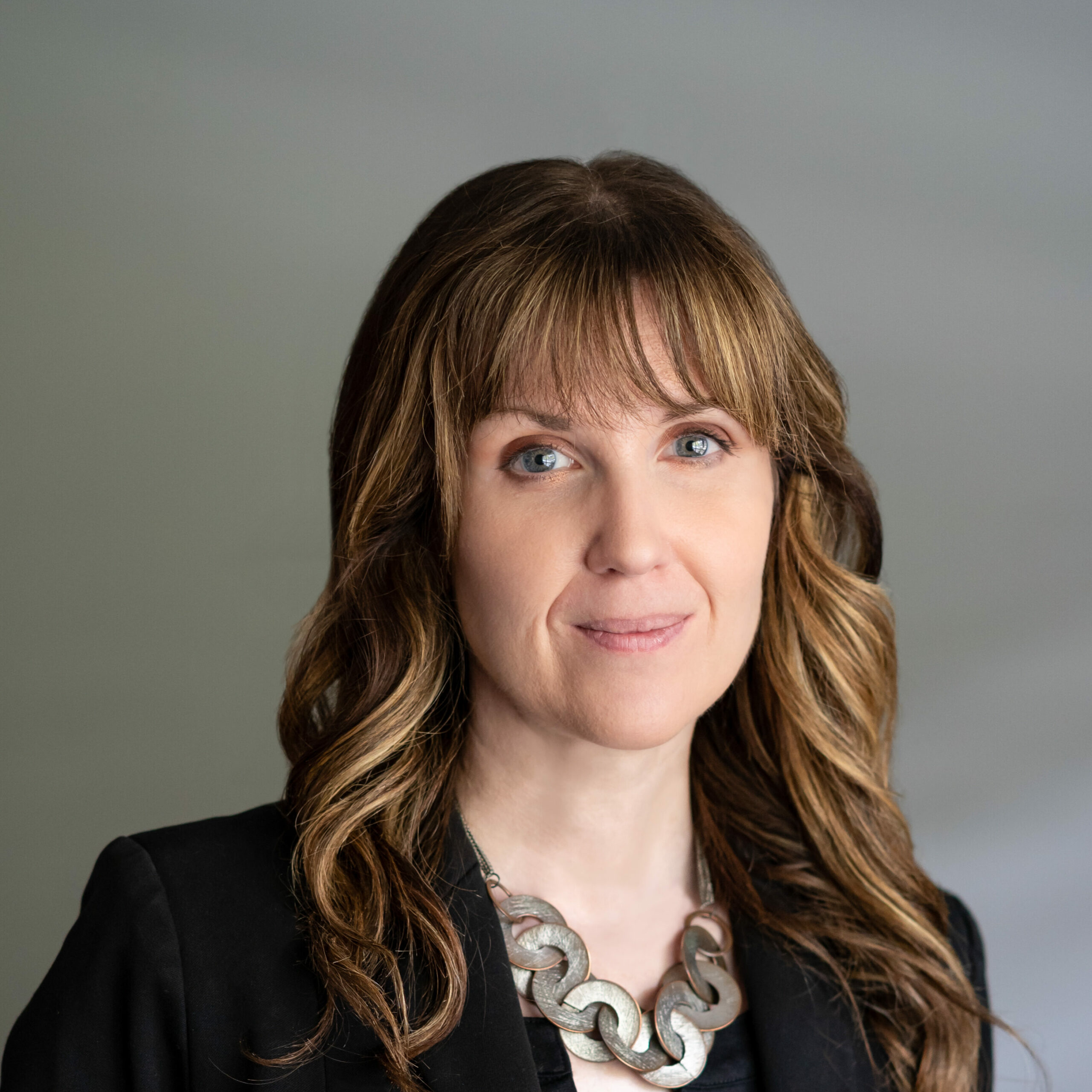 Sarah Glen
Sarah is an award-winning community-based researcher, facilitator and educator who specializes in co-created, equity-centered and trauma-informed approaches with communities. She is passionate about the power education holds as a tool for justice and healing, and she has built her career working in relationship with communities in order to inform educational design, policy development, strategic planning, qualitative research, community engagement, change management and philanthropy. She holds a master's degree in cultural communications and community-based research.
---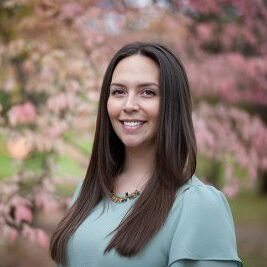 Rylee Godin
Rylee (she/her) is Métis, originally from Fort Frances, Ontario but currently living in the unceded, unsurrendered Algonquin territory called Ottawa. Rylee joined the Centre for Indigenous Support and Community Engagement team in July 2020 in the role of Indigenous cultural counsellor. She has since transitioned to working as a specialist and counsellor in the Indigenous Enriched Support Program (IESP), an alternative pathway program for Indigenous students wishing to pursue postsecondary studies in a culturally supportive environment. As a registered psychotherapist, she holds a passionate interest in supporting improved mental well-being and assisting those experiencing challenging times in meeting their individual goals and building healthy futures. Rylee believes in reducing barriers to accessing education for Indigenous students and creating safe spaces to learn and grow.
---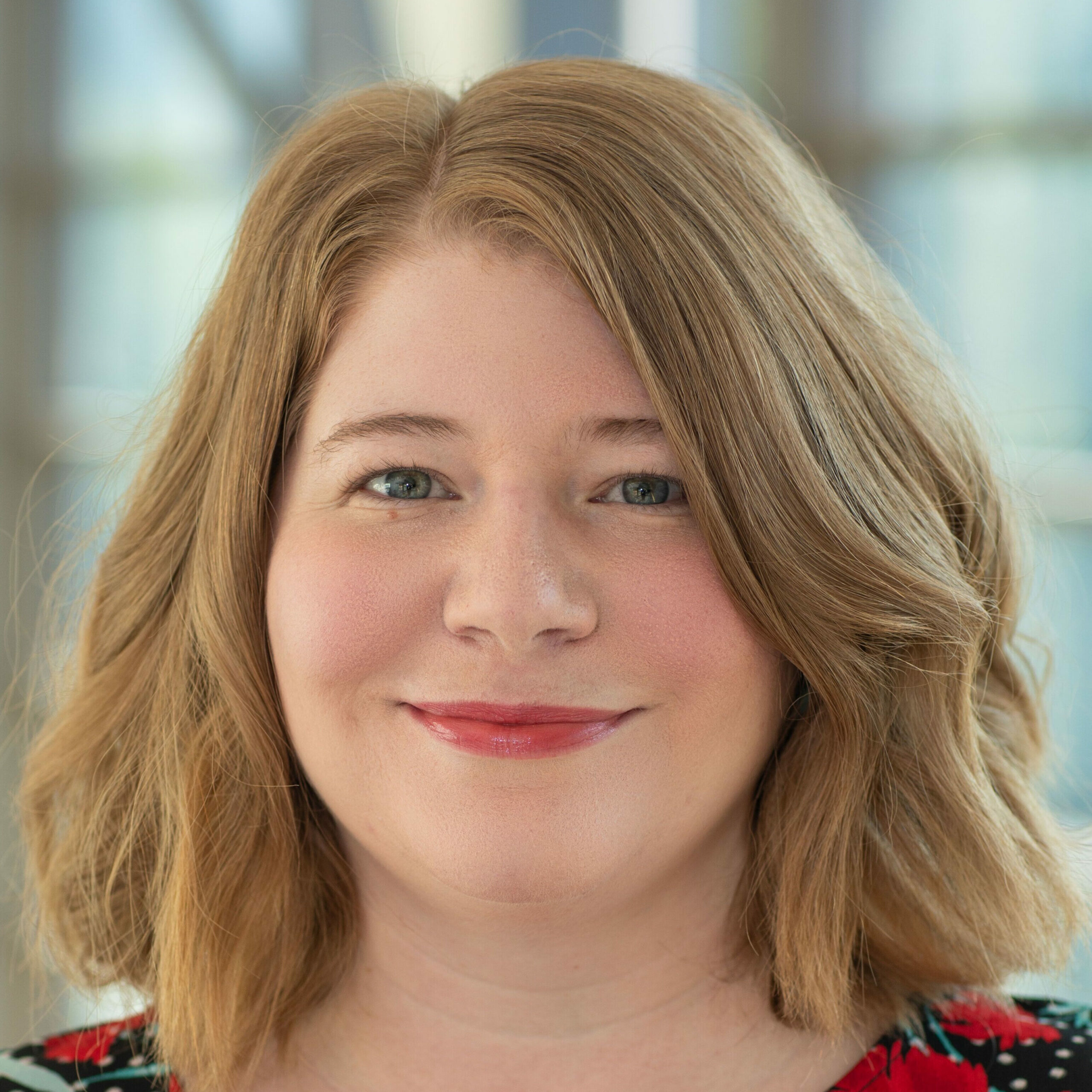 Pamela Ingleton
Pamela Ingleton is a professor and director of the College Student Success Innovation Centre at Mohawk College. She is the principal investigator of the Future Ready Skills Translator research project, funded by the Social Sciences and Humanities Research Council, and co-investigator of Material Handling 4.0, one of ten innovation projects funded by the Future Skills Centre. Both projects explore, in part, how academic skills articulation and assessment practices can be leveraged with employers to clarify job performance expectations and prepare postsecondary students for future employment. She has worked as a researcher, instructor, educational developer and faculty support specialist in both college and university contexts for over 15 years and holds a PhD in English and cultural studies from McMaster University.
---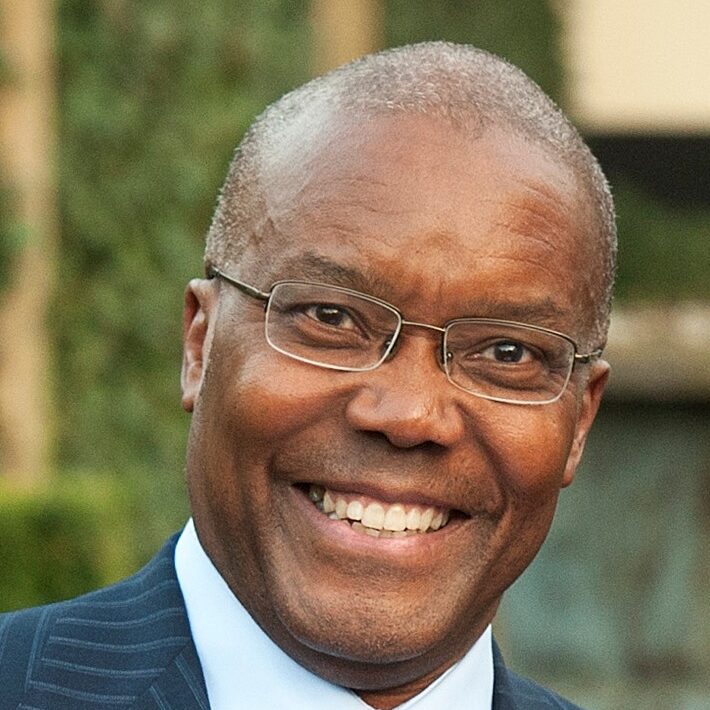 Maxim Jean-Louis
Maxim Jean-Louis is president-chief executive officer of Contact North | Contact Nord, Ontario's online education and training access network that helps residents in over 1,500 rural and remote Ontario communities access online programs and courses from colleges, universities and training providers, without having to leave their communities. His current board membership includes Groupe Média TFO, Renewed Computer Technology, Cambrian College and Art Gallery of Sudbury. He is a former vice-chair of the board of directors of the Trillium Foundation, former chair of the board of directors of Optical Regional Advanced Network of Ontario, a former member of the board of directors of Polar Knowledge Canada and former chair of the board of directors of the World University Service of Canada. Prior to arriving at Contact North | Contact Nord in 1996, Jean-Louis worked in senior management roles for over 15 years at Athabasca University in Alberta, Canada's open university.
---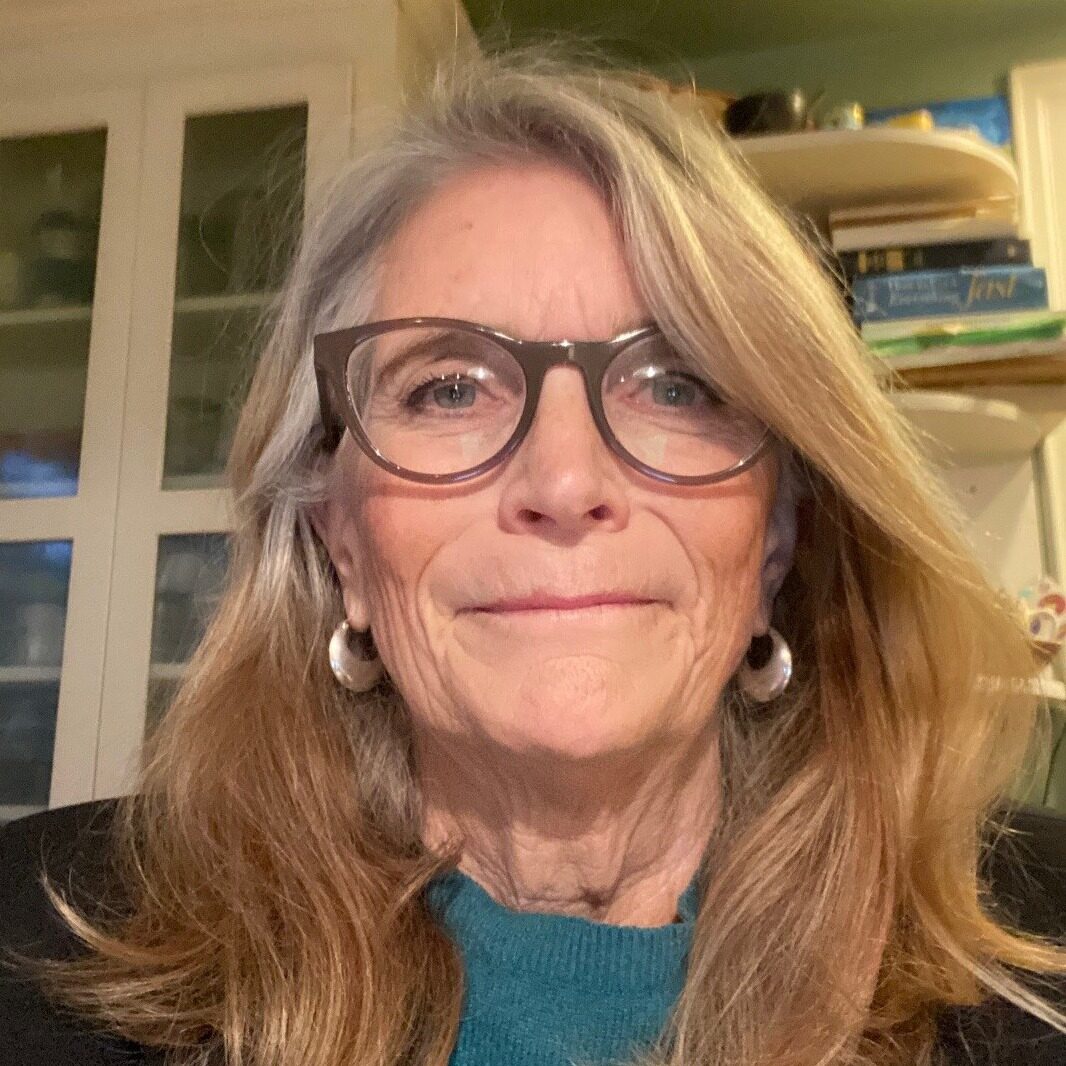 Annie Kidder
Annie Kidder is the executive director and a founder of People for Education. Formerly a theatre director, Kidder became involved in public education in Ontario in the late 1990s and since then has become an expert on education policy and funding. She regularly provides advice to policy-makers and government, and her writing on education has been published in a range of media. She is the recipient of numerous awards, including the Ontario Principals' Council 2004 Outstanding Contribution to Education Award, the Canadian Teachers' Federation 2005 Public Education Advocacy Award, and in 2018, an honourary doctorate from York University. She has spoken at conferences in Canada, the United States, Europe, Africa and South America. She is regularly quoted in the media as an expert on education issues. She lives in Toronto.
---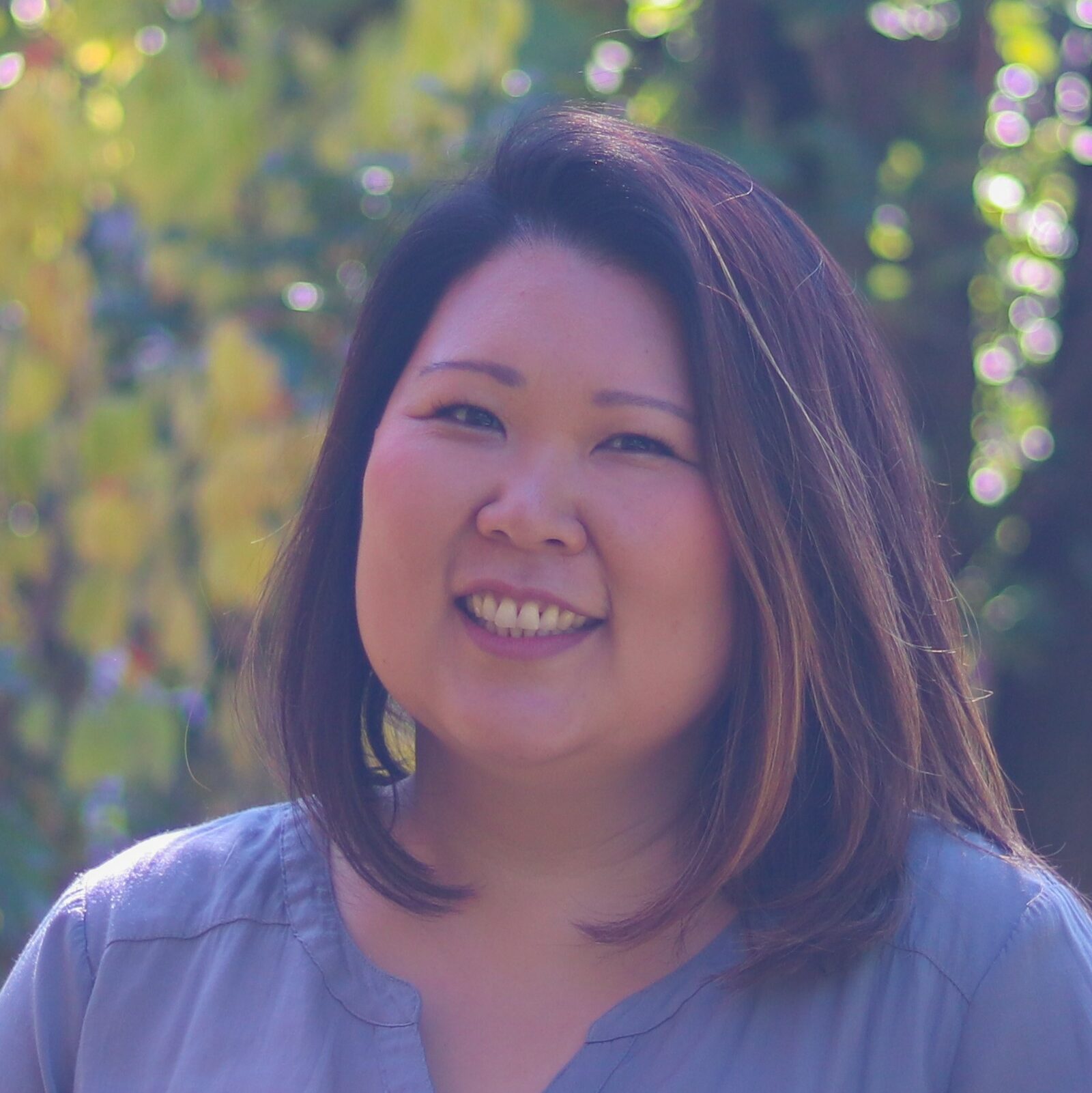 Woo Kim
Woo Kim is currently the director of international student and scholar services at York International (York University). She has been working in student affairs for close to 20 years with experience in residence life, student life, international student services, orientation and transition, leadership and development, and commuter student programs. Having worked at UBC, SFU, Toronto Metropolitan University, Queen's University and now York, she has worked with a very diverse range of students and student affairs professionals. She has also served on the board of directors for the Canadian Association of College and University Student Services (CACUSS), was the lead editor for a national framework for gender-based violence in postsecondary institutions and has presented at numerous student affairs conferences. She currently leads the team providing supports, services and resources for international students at York University.
---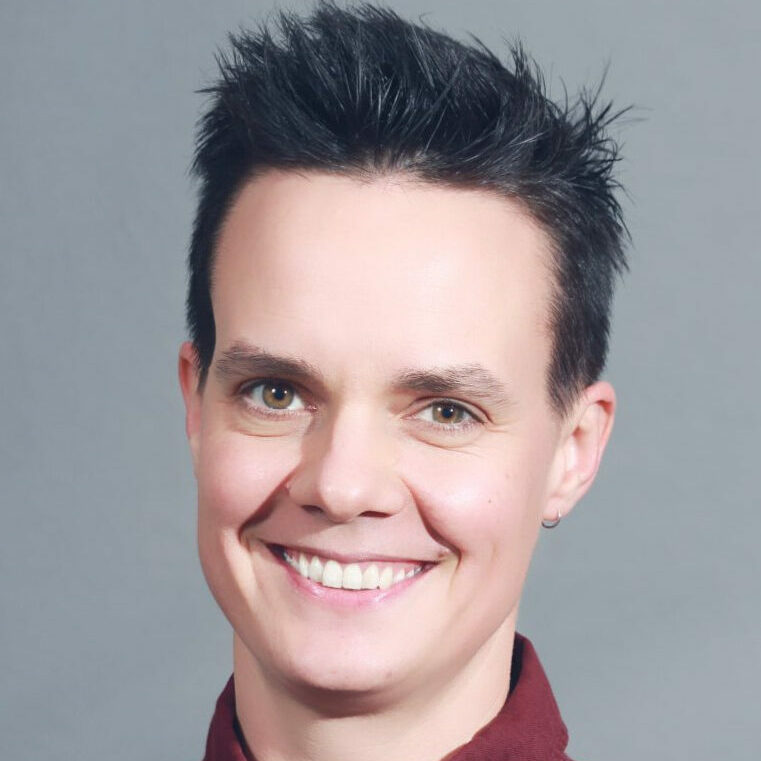 CA Klassen
CA Klassen has worked as the education project manager at Hamilton Community Foundation (HCF) since 2022. Prior to this, CA worked as a coordinator of grants and community initiatives at HCF, focused on scholarships and bursaries. They have extensive experience in evaluation, community-based research and community engagement. Through roles in the non-profit sector, academia, consulting and volunteering, they contribute their passion for fairness and research skills in service of community towards a more just world. They perpetually seek to develop skills to help navigate complex relationship environments and are keenly interested in how we come together to do things we could never do alone. They hold an MScPl in social and economic policy and planning and a BMus, both from the University of Toronto.
---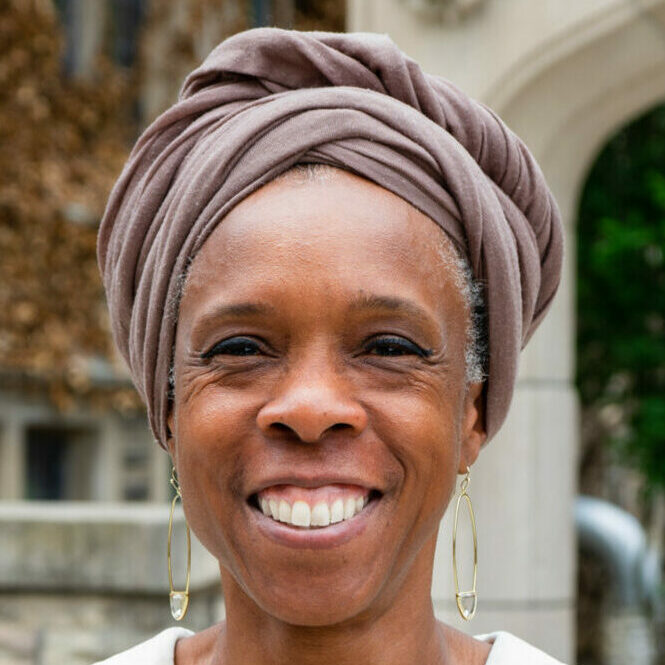 Celeste Licorish
Celeste is a dynamic speaker, presenter, host and storyteller with an exceptional ability to inspire, motivate and challenge audiences to find resilience and focus on their strengths. Her keynote presentations and workshops in the areas of diversity, inclusion, anti-oppression and finding one's voice include a TedX talk and have been shared with thousands across Canada and the U.S. Celeste is manager educational initiatives and assessment – access strategy at McMaster University where she is building a program to assist underrepresented and underestimated students with postsecondary aspiration and attainment. She is also a sessional faculty member in Arts and Science. A passionate Hamiltonian, she has worked for Hamilton Health Sciences, United Way of Burlington and Greater Hamilton, the Hamilton Roundtable for Poverty Reduction and Hamilton Community Foundation. Celeste lives in Hamilton with her three daughters and trains for triathlons in her spare time. She believes in the power of community and is an inspired advocate for positive change.
---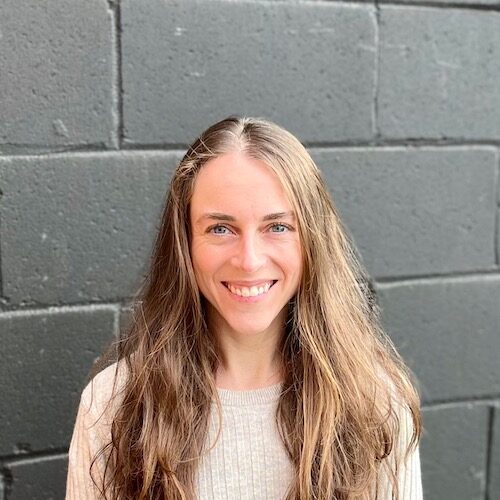 Emily MacKay
Emily MacKay is the manager of research and evaluation at Palette Skills. Emily guides Palette's approaches to monitoring impact and outcomes, and leads research activities aimed at better understanding labour market trends and career transitions. Emily started her career in accounting, spending four years in the audit and assurance practice at PwC, before her interest in education policy led her to pursue a Master of Public Policy from the University of Toronto. Since then, she has held positions with HEQCO, where she researched non-linear education pathways and methods of improving access to postsecondary education, and more recently with the Future Skills Centre, where she oversaw a portfolio of upskilling programs. In addition to her master's degree, Emily holds a Bachelor of Commerce from McGill University.
---
Norah Marsh
Norah Marsh has extensive experience working at the senior level in public education. She was the CEO of the Education Quality and Accountability Office, a provincial crown agency and served as director of education for Durham District School Board. Her leadership is defined by her commitment to Indigenous rights and human rights and addressing systemic inequities. In 2023 Norah began her consulting and coaching practice where she works with senior leaders to improve workplace cultures, address policy gaps, and support environments where staff thrive. Nationally and internationally, she has presented on a variety of topics including equitable education, workplace well-being, change management, ethical and compassionate leadership, governance, and sound assessment practices.
---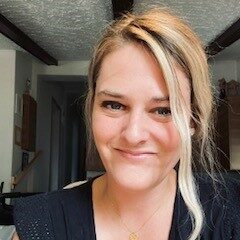 Kaela Millar
Kaela Millar is a recreation therapist and multi-sensory environment (MSE) technologist at Mohawk College in Ontario. Kaela completed her bachelor's degree with honors in child and youth studies at Brock University before going on to complete a two-year diploma program in therapeutic recreation at Mohawk. She has a passion for working with individuals of all ages and abilities and is involved in facilitating the college's onsite MSE Lab Community program. The MSE at Mohawk is a "living lab" meaning that it is used by students and the community for the purposes of learning and connection. Kaela's role involves both facilitation of the MSE for the greater community as well as educating students and creating awareness about the practice of MSEs from a gentle teaching framework of care.
---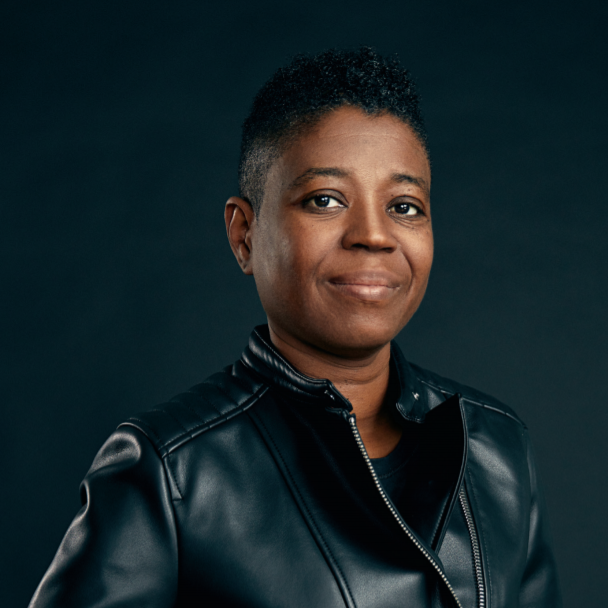 Karen Murray
Karen Murray is the System Superintendent for Equity, Anti-Racism And Anti-Oppression in the Toronto District School Board. She most recently was the centrally assigned principal for the newly launched Centre of Excellence for Black Student Achievement which is the first of its kind in public education in North America. Karen leads initiatives focusing on Black students' success and excellence from K-12 and most recently was appointed by the Ontario College of Teachers to lead the development of an additional qualification on anti-Black racism. She is an international speaker and author, whose most recent publication My Best Idea: Culturally Relevant Pedagogy provides educators with innovative equitable practices for classrooms and schools. In 2020, Karen was honored as one of the 100 Accomplished Black Canadian Women.
---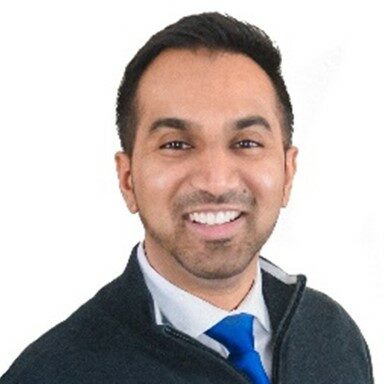 Dr. Shivajan Sivapalan
Dr. Shiv Sivapalan is a family physician who has been practicing for the past ten years, providing care to a number of underrepresented and underserved communities in the Greater Toronto Area. He has focused on developing tools and resources for health partners — from physicians to support workers to caregivers — to promote health equity in these communities. As a campus clinic physician, he has been working to improve the current supports for international students. His research with Dr. Yasir Khan looks at improving health access within the international student population and received the College of Family Physicians of Canada's award of excellence in 2022. He is currently working on a knowledge synthesis grant to better understanding gender-based violence within the international student community. His hope is that by building tools across systems of care he can improve the therapeutic alliance through more effective screenings, increased compliance to treatment and a more sustainable patient-physician relationship.
---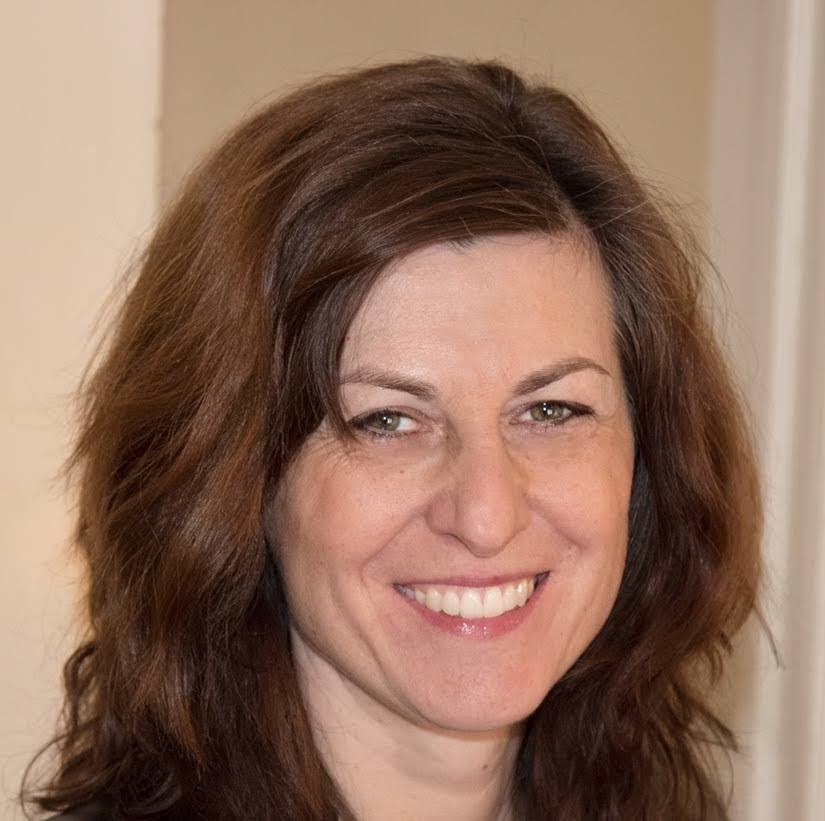 Marija Padjen
Marija Padjen is the director of the Centre for Innovation in Campus Mental Health (CICMH) and the chief clinician officer for the Canadian Mental Health Association – Ontario Division. She holds a Bachelor of Arts in political science and history from McGill University, and both a Bachelor of Social Work and a Master of Social Work from York University. Marija spent 18 years in the dementia field as a front-line social worker and as chief program officer for the Alzheimer Society of Toronto. She has a strong commitment to person-centred care and is a firm believer in collaborative relationship building. As director for CICMH, her focus is on enhancing the capacity of colleges and universities to support student mental health.
---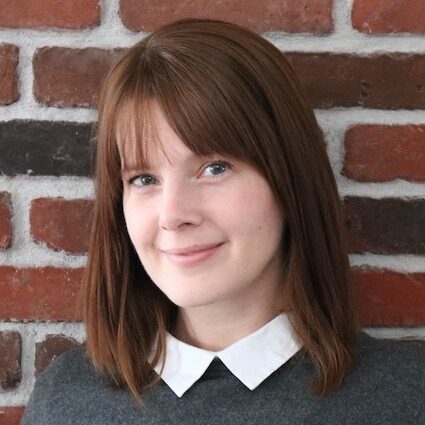 Gillian Parekh
Dr. Gillian Parekh is an associate professor and Canada Research Chair in disability studies in education within the Faculty of Education at York University. Gillian is cross-appointed with York's graduate program in critical disability studies. As a previous teacher in special education and research coordinator with the Toronto District School Board, Gillian has conducted extensive system and school-based research in Toronto in the areas of structural equity, special education, and academic streaming. In particular, her work explores how schools construct and respond to disability as well as how students are organized across programs and systems.
---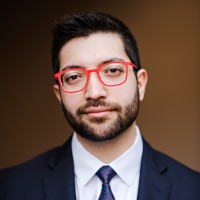 Joseph Pazzano
Joseph Pazzano (he/they) currently serves as director of equity, diversity and inclusion at Fanshawe College. He brings to his work a combination of lived experience in equity-deserving communities and a unique set of professional experiences to advance sustainable social change. Prior to joining Fanshawe, Joseph served in equity roles in the university sector and continues to lecture extensively on anti-discrimination law. Joseph earned a Juris Doctor from the University of California-Berkeley and a MA in legal history from York University. As a practicing attorney in California, Joseph served as an associate in a leading multinational law firm, advanced discrimination actions in a well-known plaintiff-side firm and served as a judicial extern for Judge Marsha Berzon on the US Court of Appeals for the Ninth Circuit.
---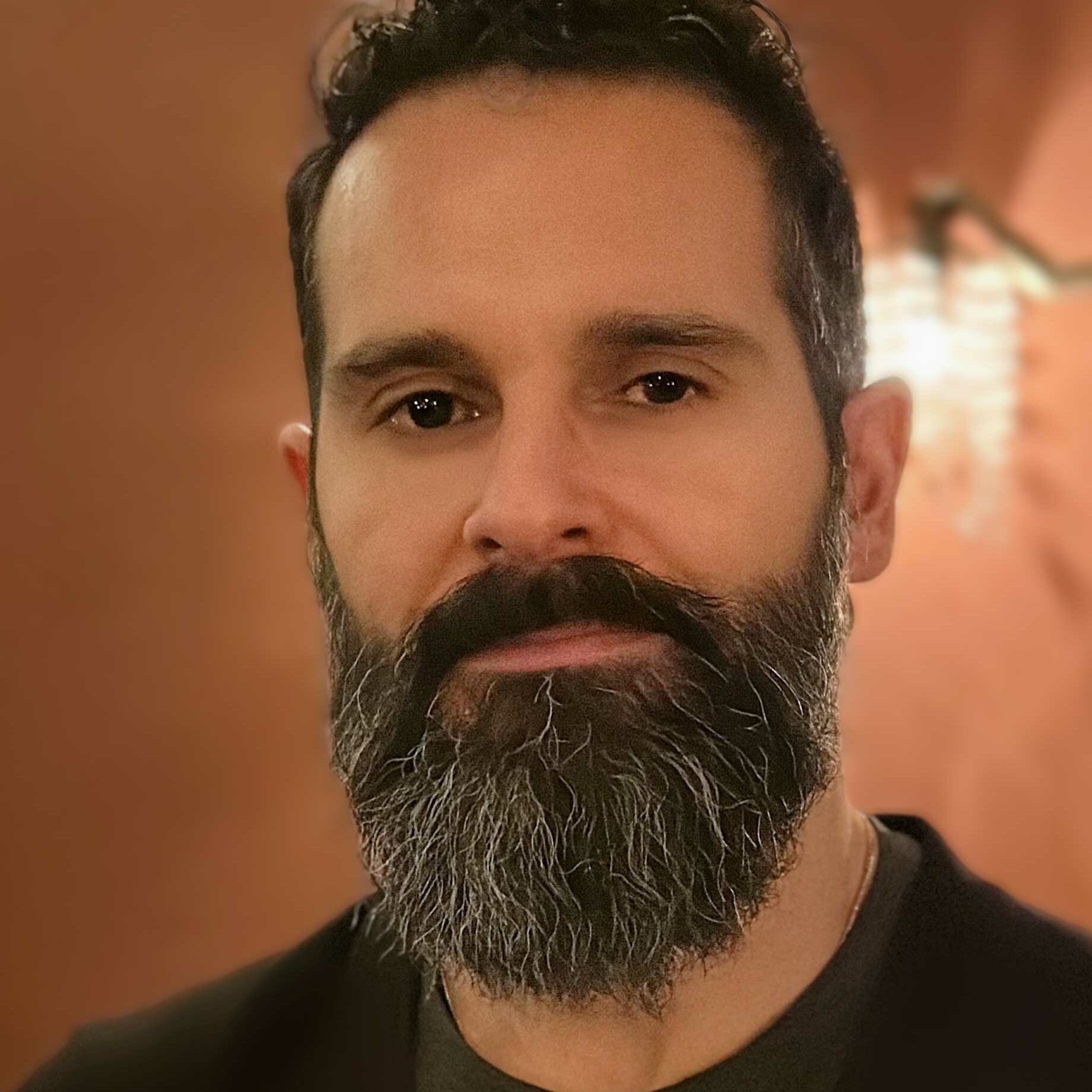 David Pereira
Dr. David Pereira is an equity, diversity, inclusion and accessibility (EDIA) specialist who's dedicated his career and research to addressing systemic structures of inequity in education through critical lenses and qualitative methodologies. They are acting director of the Sexual & Gender Diversity Office at the University of Toronto and most recently served as the project lead for the university's anti-Asian racism working group. He's taught courses in sexual diversity studies and education at the University of Toronto and York University and continues to research the experiences of 2SLGBTQ+ students in K-12 and postsecondary education through initiatives such as the Beyond Bullying Project.
---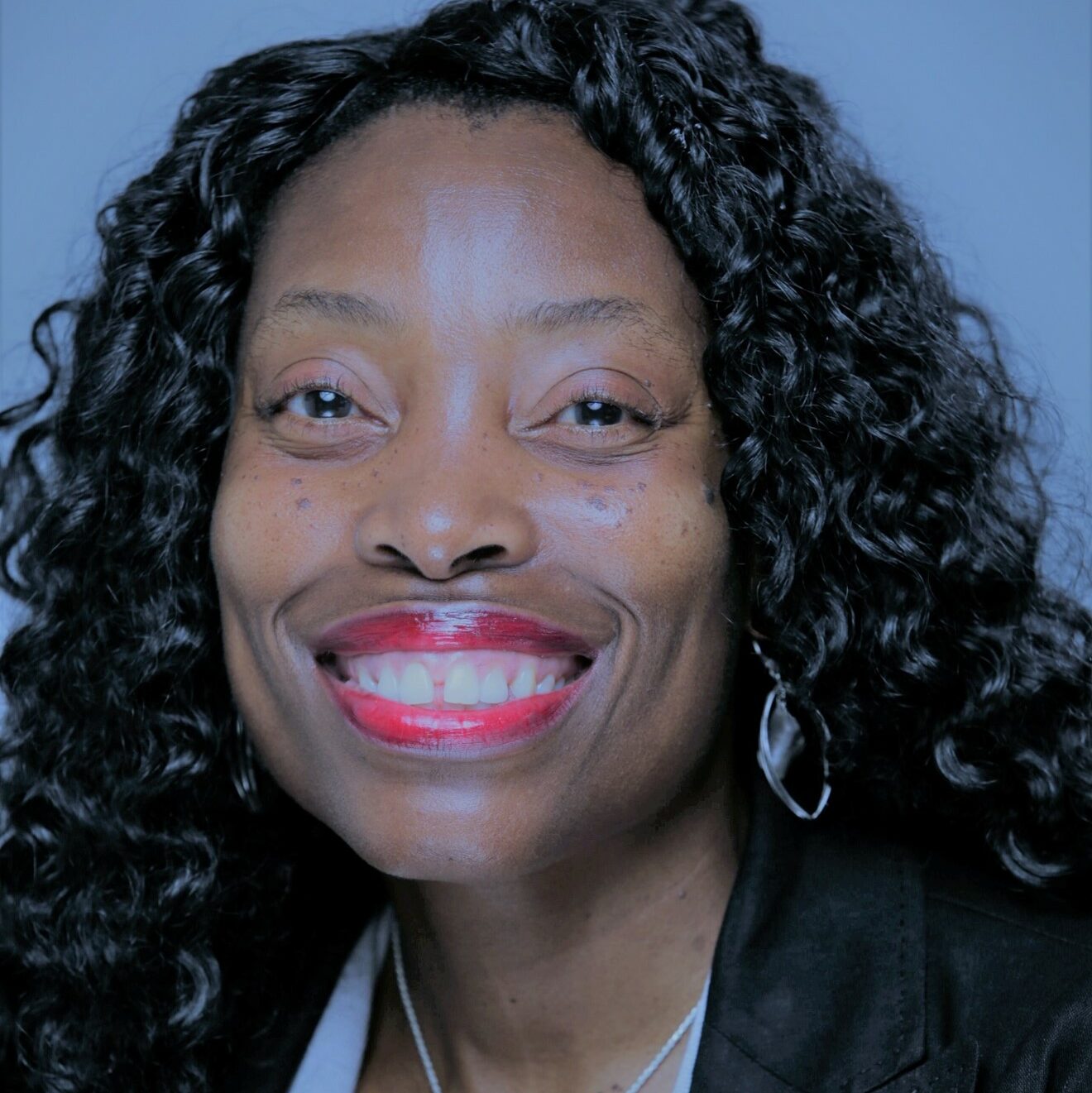 Colleen Phillips-Davis
Colleen Phillips-Davis works in the co-operative and experiential education portfolio at the University of Waterloo and has taken on a new role as associate director, equity, diversity, inclusion, and anti-racism (EDI-R). Colleen is developing a strategy and building a culture that promotes, embeds and values equity, diversity, inclusion and anti-racism across the unit through education, training, open communication and collaboration to reduce systemic barriers and foster inclusion and belonging for students, staff, faculty, industry and community partners. She is passionate about advocating for those who are not able to have a voice and speak their truth; removing barriers to education, work environment and health care; and mental health and wellness. Colleen holds degrees in neuroscience/psychology and human resource management.
---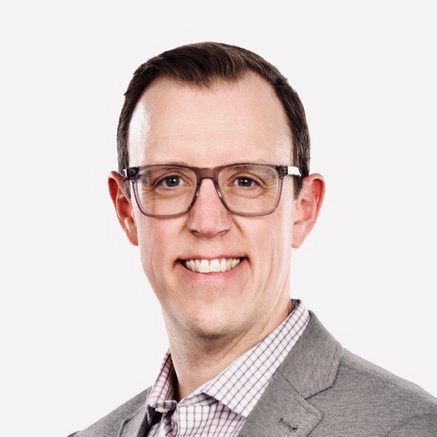 Matthew Rempel
Matt has a passion for postsecondary education and student success. He joined Sheridan in 2014 and currently leads the career-integrated learning department which includes co-operative education, career services, community employment services, work-integrated/experiential learning services, and co-curricular learning. He also serves as the elected president for Co-operative Education and Work-Integrated Learning (CEWIL) Canada which is a government-funded member association with over 1,400 members. Matt is a graduate of an Executive MBA program and a CivicAction Fellow. He earned a Doctor of Education specializing in leadership in postsecondary from the University of Calgary.
---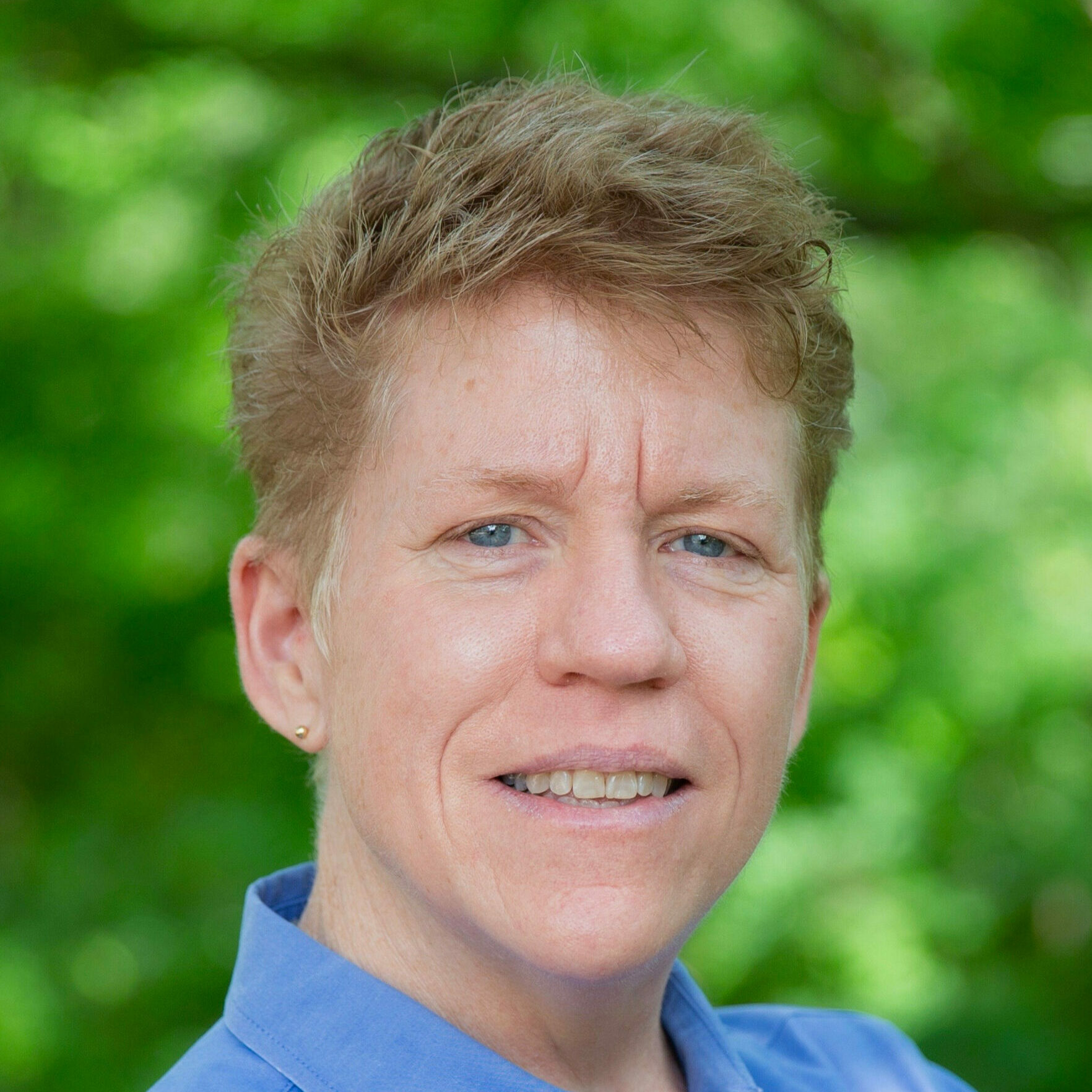 Kristen Renn
Kristen Renn is the Mildred B. Erickson Distinguished professor of higher, adult, & lifelong education at Michigan State University where she also serves as associate dean of undergraduate education for student success research. With a background in student affairs administration, including inaugurating the role of LGBTQ resource provider at Brown University, she has for over 25 years focused her research on the identities, experiences and development of minoritized students in higher education. She was co-PI of the National Study of LGBTQ Student Success, a two-phase study of LGBTQ college students comprising a mixed methods survey/interview phase and is a research collaborator with Thriving on Campus, an Ontario-wide study of 2SLGBTQIA+ students.
---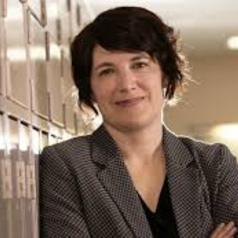 Karen Robson
Karen Robson is a professor of sociology and Ontario Research Chair in Academic Achievement and At-Risk Youth. She has been researching the postsecondary pathways of young people in Ontario for over a decade, using data mostly from the Toronto District School Board. Her research has focused on the academic attainment and achievement of racialized students and how they are differentially impacted by streaming, placement in special education and non-university pathways. She also had led two SSHRC projects which compare the postsecondary outcomes of marginalized student groups in Toronto to those in other major urban centres (London, Sydney and Chicago). She and her research team have written several reports for the Ontario Ministry of Colleges and Universities, the Higher Education Quality Council of Ontario, and the Ontario Council on Articulation and Transfer. She is also a strong advocate of a better education data infrastructure in Ontario and Canada.
---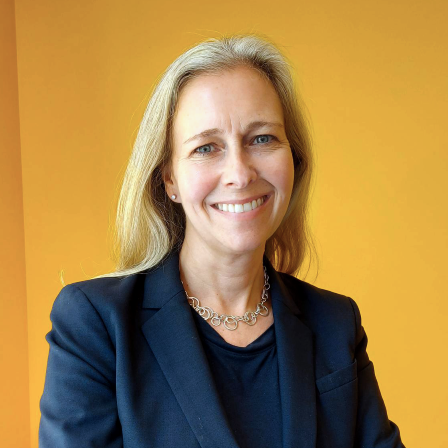 Diane Simpson
Diane Simpson holds a doctorate from the University of Toronto in higher education and comparative, international and development education. Her research focuses on the internationalization of higher education; international program, provider, and student mobility; international joint universities; and technical vocational education in Canada and globally. She is a senior international leader and the former dean of internationalization at Humber College. In her current role at Humber, Dr. Simpson leads the development and operations of the International Graduate School (IGS), Humber's newest campus in downtown Toronto. Through her collaborative leadership approach, she works closely with faculties and departments across the institution to bring innovative programming and support to the IGS through targeted support programs, flexible study spaces and enhanced technology leading a team that puts the learner at the centre of all initiatives.
---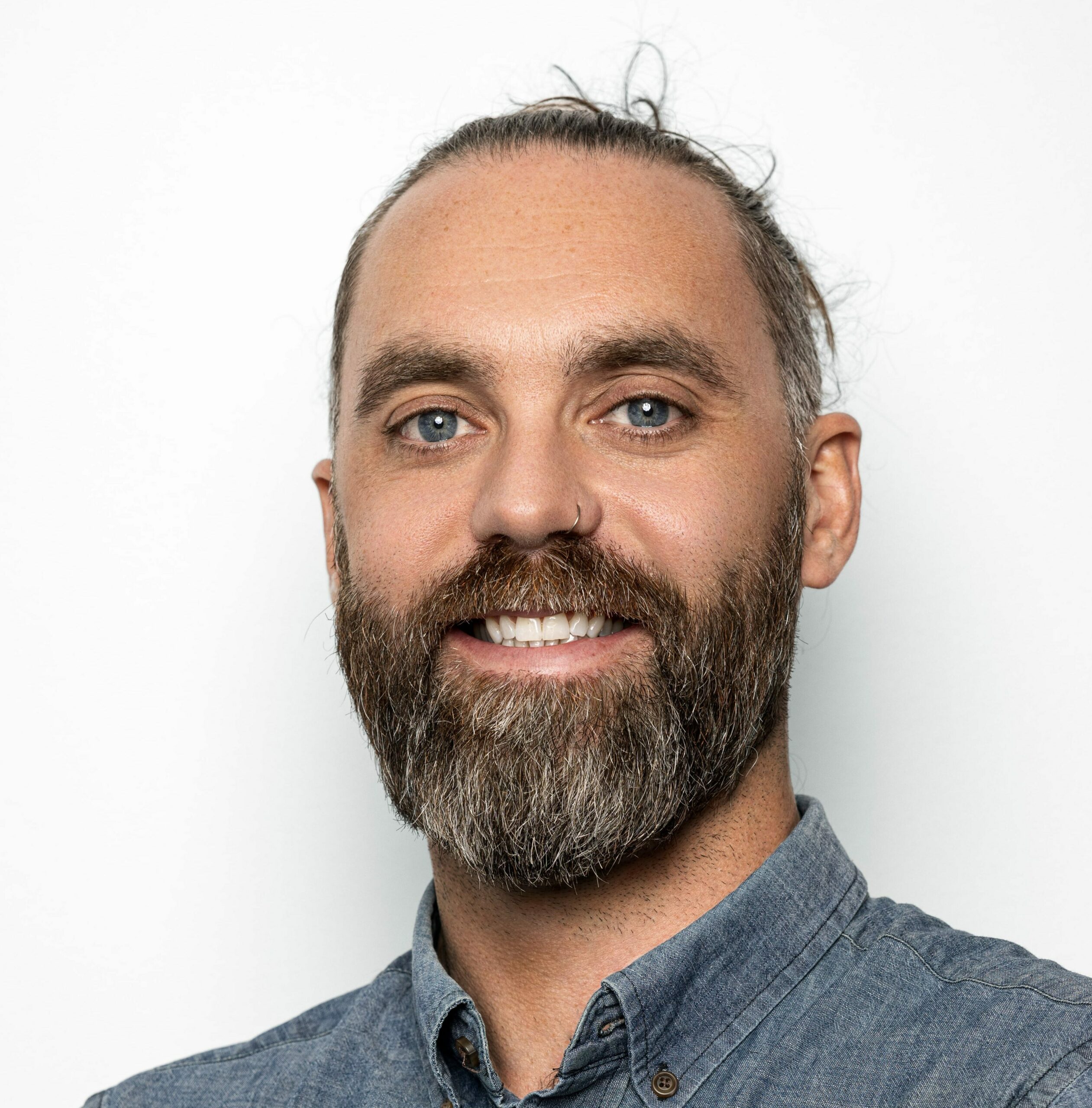 Dana Stephenson
Dana Stephenson is the Co-Founder and CEO of Riipen, a future-of-work platform specialized in scaling experiential learning opportunities for learners of all backgrounds. Recently awarded a BC Business Top 30 Under 30 award, Dana's entrepreneurial journey started when he set out on a mission to end underemployment by ensuring that every learner has access to authentic experiential learning opportunities to better support their transition into the workforce upon graduation. His company works with a multitude of institutions and non-profit organizations to make project-based learning more accessible to students of all backgrounds. He works closely with academic institutions, industry associations, and government agencies to expand experiential learning programs internationally.
---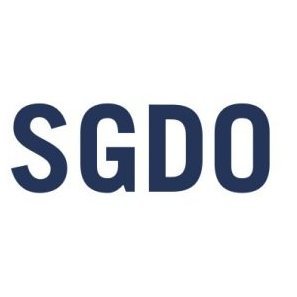 Scout Swartz
Scout (They/Them) joined the University of Toronto's Sexual & Gender Diversity Office (SGDO) as a program coordinator in January 2022. In their current role, Scout is focused on creating programming that centres sexual and gender diverse people. This includes engagement with 2SLGBTQ+ students, training for faculty and staff to promote inclusion and belonging, and consultation on university-wide policy. Prior to working at U of T, Scout was part of a multi-racial facilitation team offering Indigenous Cultural Safety training to public sector workers, including educators, health care workers, and social workers across Canada. Scout has a background in working with unhoused people in the transitional housing and shelter system, as well as with 2SLGBTQ+ youth in support roles. Scout brings this experience to their role at the SGDO, particularly in working directly with students who live at multiple intersections.
---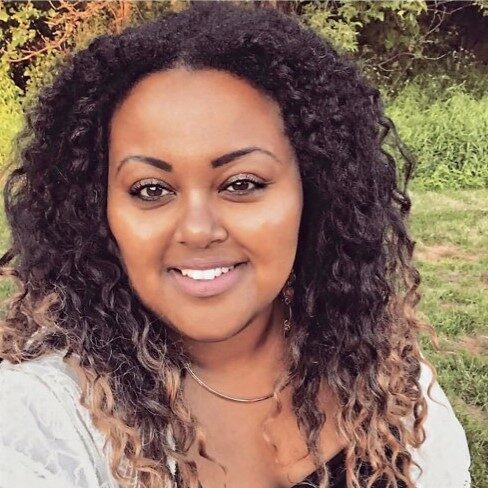 Helen Tewolde
Helen Tewolde is director of the Access Strategy & Partnerships Office at the University of Toronto. She has over a decade of management experience designing, developing and delivering evidence-based and data-informed public programs, policy responses and systemic change innovations in higher education, employment and skill development in partnership with Indigenous peoples and underrepresented communities. Alongside her efforts in Canada, Helen has worked in research consultancy and advisory capacities on a range of international development, humanitarian and security issues. She has authored reports or supported research for organizations such as African Union, Mosaic Institute, Global Campaign for Education, Walter and Duncan Gordon Foundation and United Nations University for Peace.
---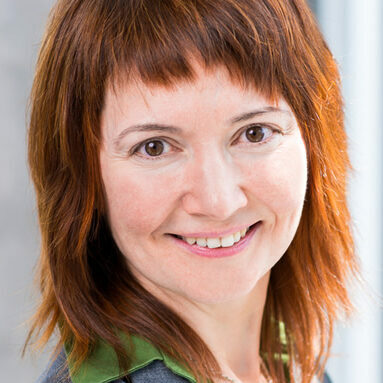 Anna Tikina
Anna Tikina, director, research & admissions, at the BC Council on Admissions & Transfer (BCCAT), has completed multiple research projects on topics in postsecondary education. She has extensive experience in teaching and project management in academic settings, and familiarity with policy analysis and institutional research in the British Columbia postsecondary system. Anna holds a PhD from the University of British Columbia. She started at BCCAT in 2013 as a research officer and moved to her current role in 2022. Anna conducts system-wide research and supports and manages research projects undertaken for BCCAT by external researchers.
---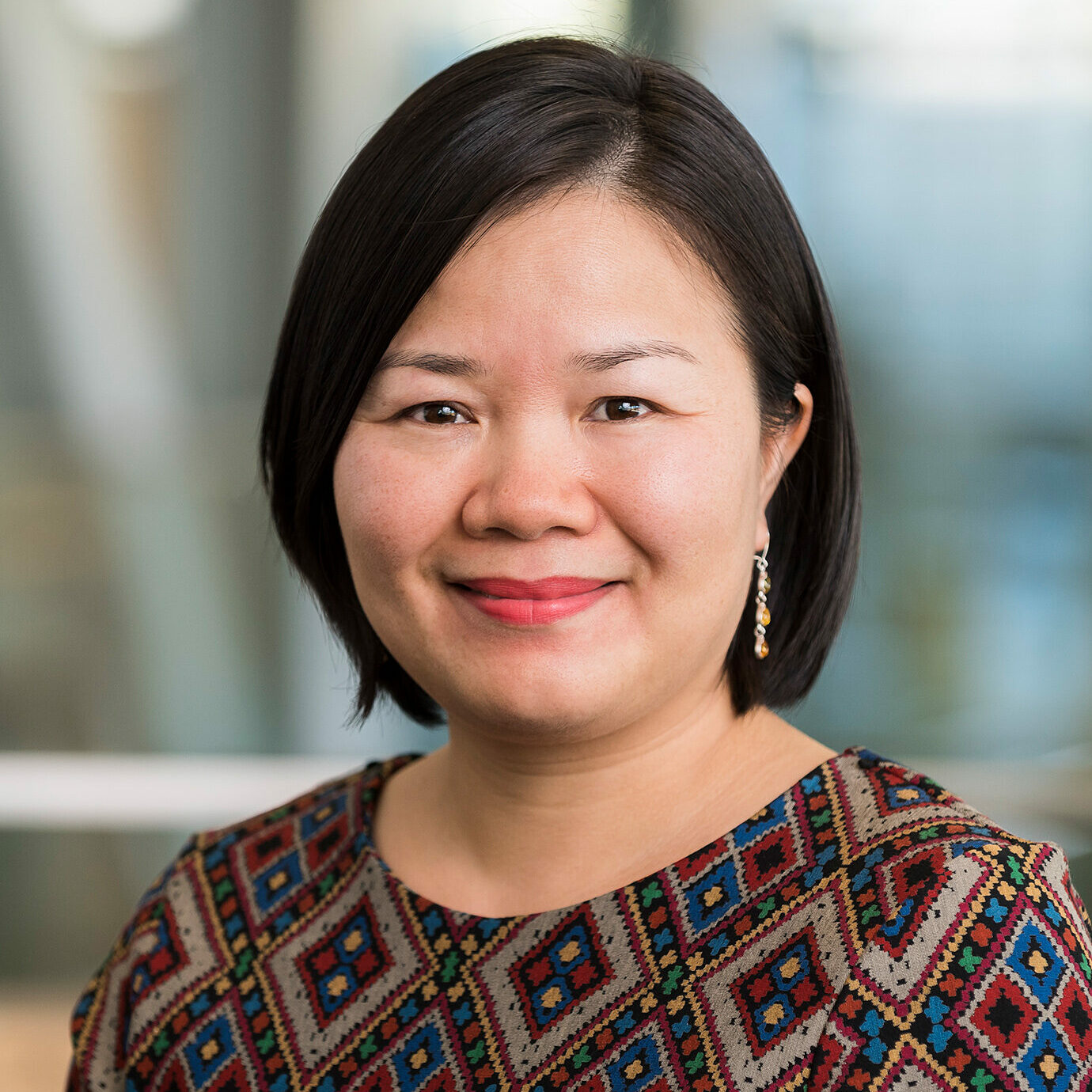 Hai-Anh Vu
Hai-Anh Vu is senior regional manager for Southeast Asia at Algonquin College in Ottawa. Hai-Anh is interested in student mobility and international partnerships. Originally from Vietnam and a recent immigrant herself, she is committed to helping international students and newcomers integrate into their new lives in Canada. She is passionate about connecting people through gardening, organizing community activities and mentorship. She is a supporter of LGBTQ rights, a promoter of Asian cultures and an advocate for inclusive and welcoming learning spaces.
---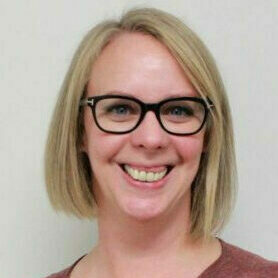 Valerie Walker
Val Walker leads the Business + Higher Education Roundtable (BHER), a non-partisan, not-for-profit organization that brings together some of Canada's largest companies and leading postsecondary institutions. As CEO, Val drives BHER's strategic direction, member and stakeholder relations, and a high-performing team committed to creating opportunity through collaboration in Canada's skills, talent, and innovation ecosystems. Val was inaugural co-chair of the Future Skills Council, a group established by the Government of Canada to advise on national and regional skills development and training priorities. Prior to leading BHER, Val was vice-president, innovation and skills, at the Business Council of Canada where BHER was founded and director of policy at Mitacs. She holds a PhD from McGill University and is an alumna of the Government of Canada's Recruitment of Policy Leaders Program.
---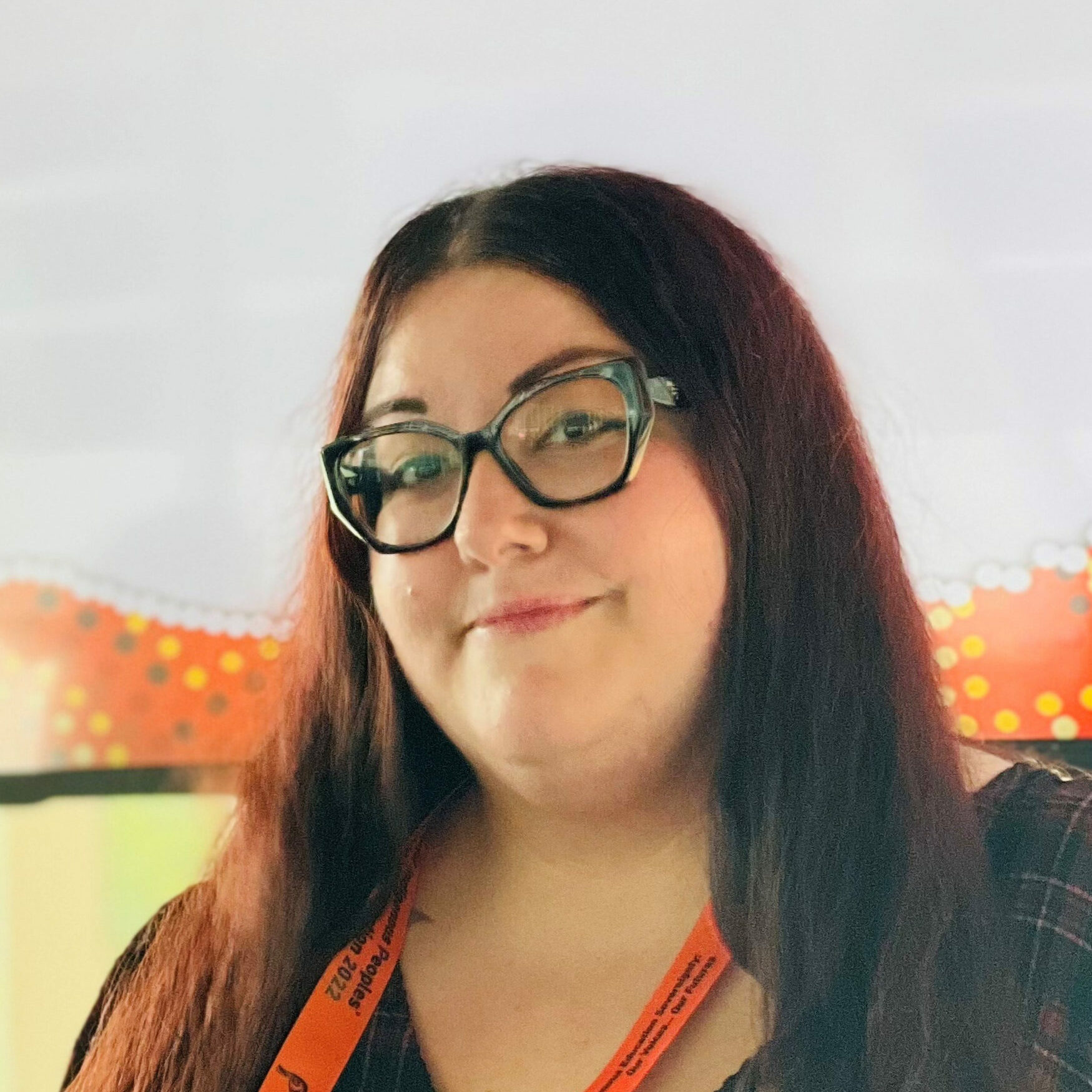 Amanda White
Amanda White is Ojibwe with family from Wiikwemkoong, Manitoulin Island; she was born and raised in Hamilton, Ontario. Amanda has worked at Mohawk College within Indigenous Student Services (ISS) for over a decade supporting Indigenous learners. As manager of ISS, Amanda has overseen and supported the team with a new model that reduces barriers, and supports Indigenous learner access, transition, retention, and engagement towards success. Amanda's contributions have spanned the college as PT faculty for Indigenous courses, facilitator for professional development, and serving on the Board of Governors. She was recently appointed as acting director, Indigenous initiatives and special advisor supporting Indigenous education initiatives. Amanda is a three-time alumna of Mohawk College and holds a BA in English language and literature from Queen's University.
---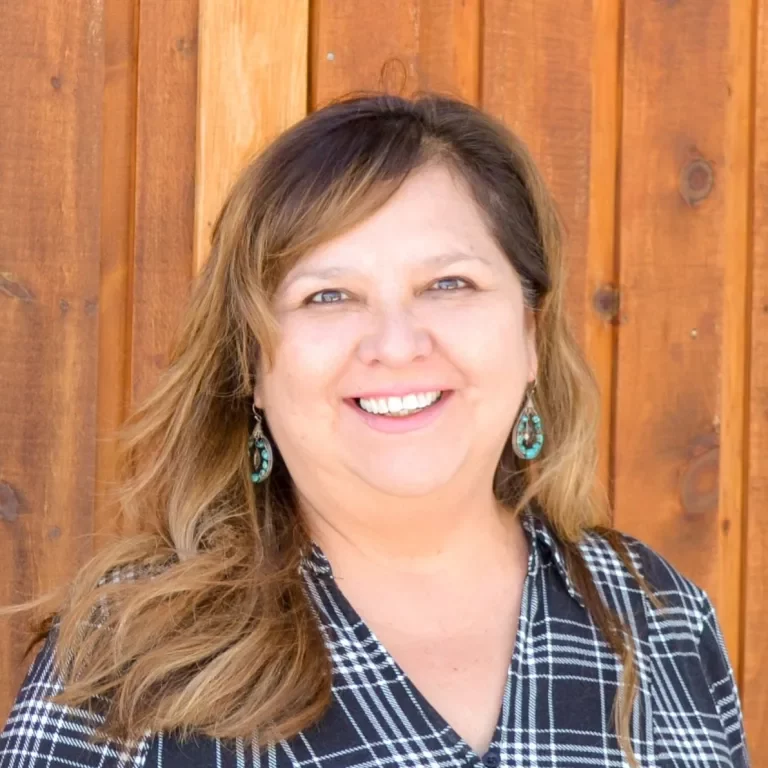 Beverley Roy
Beverley Roy (Ph.D. ABD in higher education) is an Anishinaabe-kwe with over ten years of experience in the Indigenous postsecondary sector with Kenjgewin Teg; Kenjgewin Teg is located on M'Chigeeng First Nation, Manitoulin Island in Northern Ontario, and is one of nine Indigenous Institutes in Ontario recognized under the Indigenous Institutes Act of 2017. Beverley has held different roles within Kenjgewin Teg (president, director of quality assurance, director of postsecondary education and training), gaining various experiences and perspectives on the challenges, advocacy and approaches needed in advancing Indigenous (Anishinabek) lifelong learning and Indigenous Institutes as part of Ontario's higher education system. As an organizationally accredited place of learning by the Indigenous Advanced Education and Skills Council, Kenjgewin Teg is positioned to begin its development of Indigenous (Anishinabek) worldview diplomas, certificates and degrees.
---
Dr. Yasir Khan
Dr. Yasir Khan is a family physician with the Durham College and Ontario Tech. University Campus Health Centre in Oshawa. He is a lecturer with the University of Toronto Department of Family and Community Medicine. He holds a master's degree in healthcare quality improvement through Queen's University and enjoys creating initiatives to improve patient safety and quality of care in various settings. Dr. Khan has been working with the international student population for eight years; he is passionate about improving health literacy while providing culturally appropriate and evidence-based healthcare to international students.
---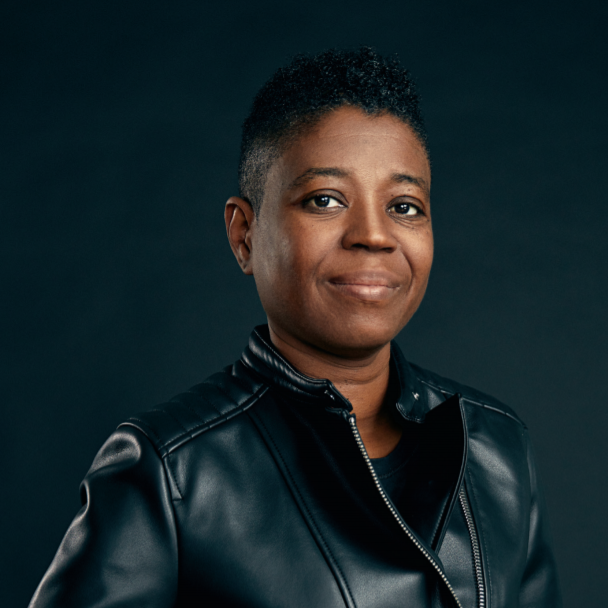 Karen Murray
Karen Murray is the System Superintendent for Equity, Anti-Racism and Anti-Oppression in the Toronto District School Board. She most recently was the centrally assigned principal for the newly launched Centre of Excellence for Black Student Achievement which is the first of its kind in public education in North America. Karen leads initiatives focusing on Black students' success and excellence from K-12 and most recently was appointed by the Ontario College of Teachers to lead the development of an additional qualification on anti-Black racism. She is an international speaker and author, whose most recent publication My Best Idea: Culturally Relevant Pedagogy provides educators with innovative equitable practices for classrooms and schools. In 2020, Karen was honored as one of the 100 Accomplished Black Canadian Women.
---
---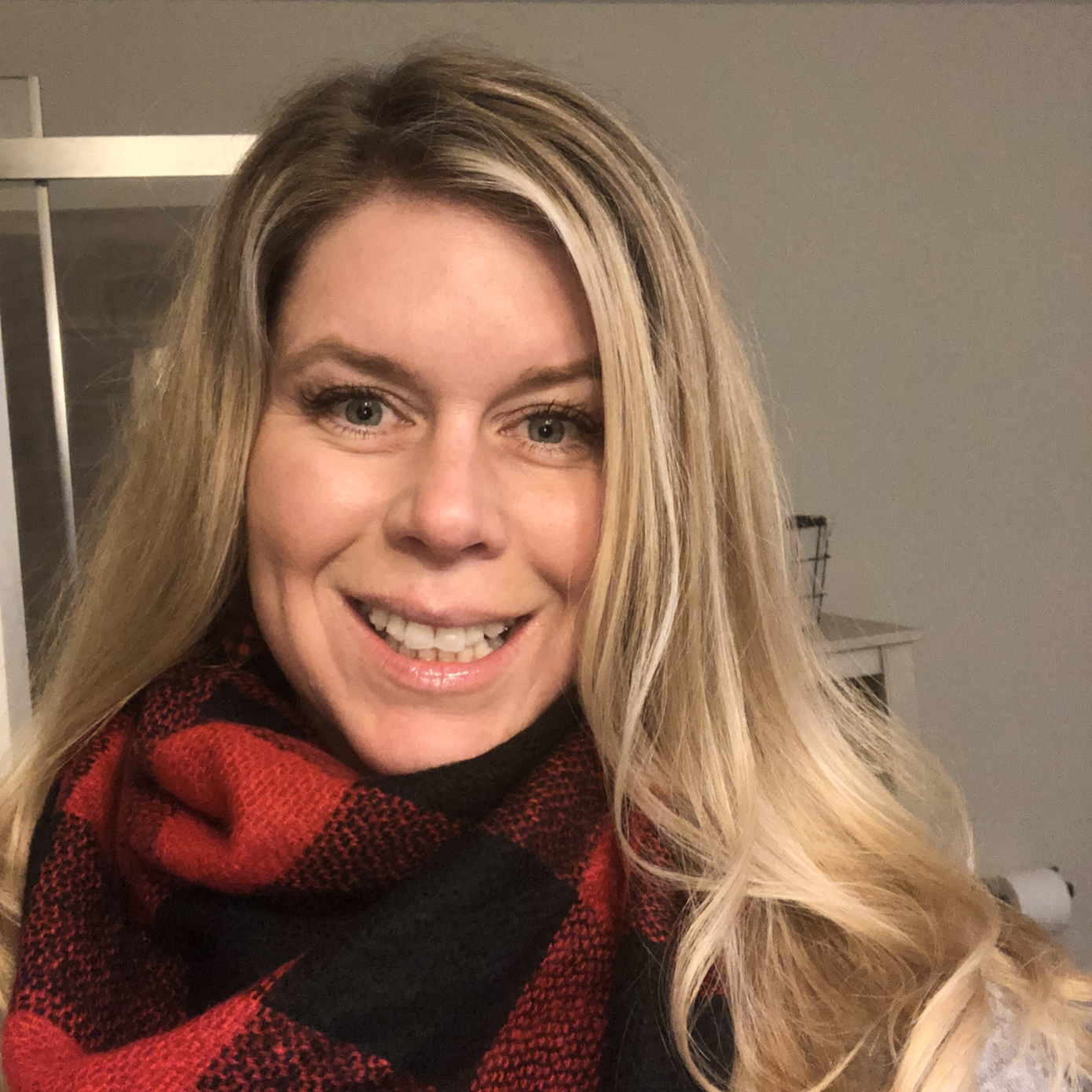 Anne-Marie Cantin
Anne-Marie Cantin completed her bachelor's degree in sociology and a certificate in management at Université de Hearst in 2013. Following her beliefs in the experiential learning approach, she completed the «level 1» certification by the Experiential Learning Institute (David Kolb). With over 20 years of experience with professional skills development, she is now the manager for the Université de Hearst's Career and Professional Skills Development Centre.
---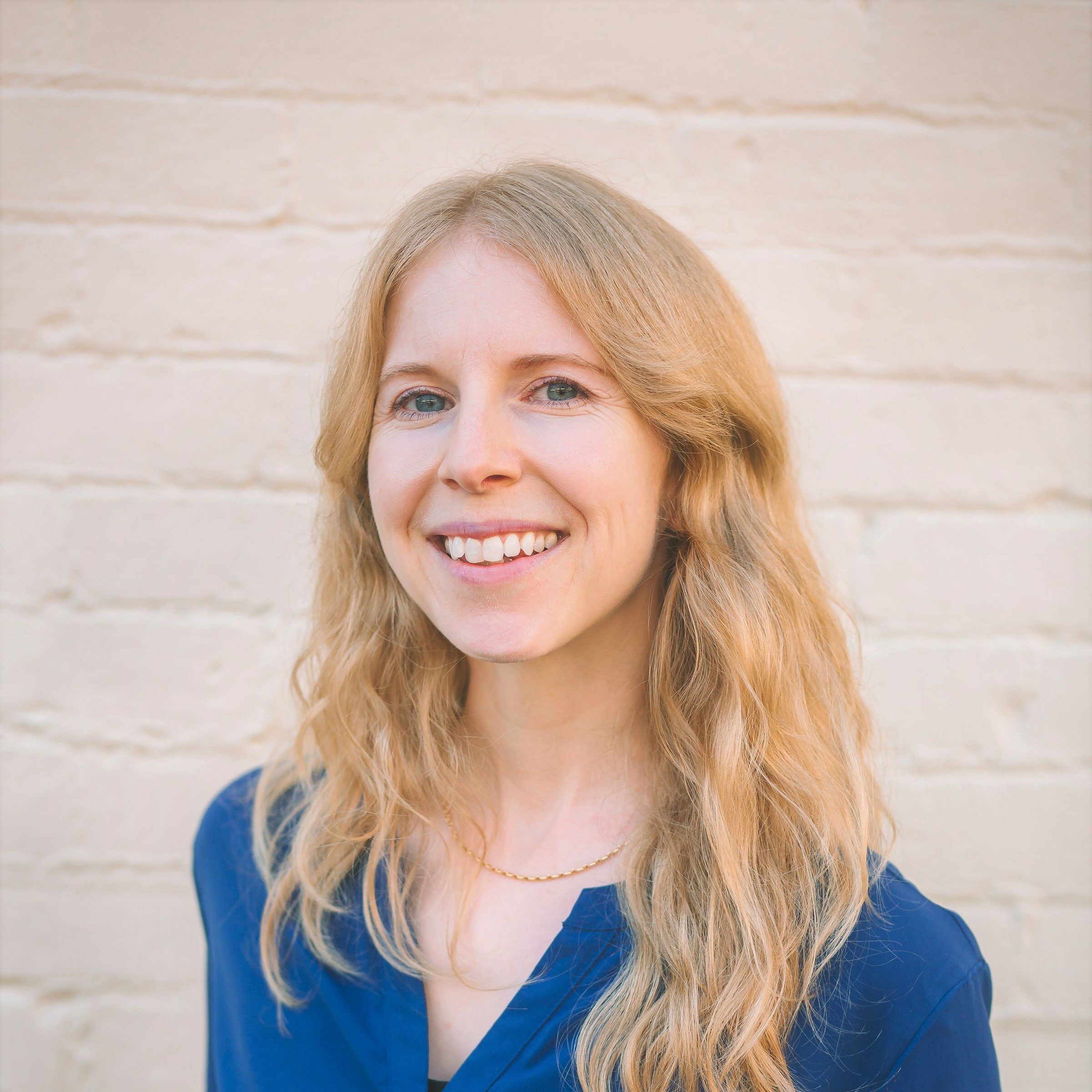 Ashley Pullman
Ashley Pullman is a social policy and program researcher in the areas of education, training, and skill, with expertise in theories and practices related to standardized and subjective assessment, school and work transitions, and well-being and quality of life measurement. Prior to joining Social Research and Demonstration Corporation (SRDC), she worked at the Education Policy Research Initiative (EPRI) at the University of Ottawa and was a Mitacs Canadian Science Policy Fellow with the Government of British Columbia. Along with a specialization in quantitative research using survey and population-level administrative data to conduct quasi-experimental, longitudinal and latent modelling, she has led and contributed to large multi-stakeholder evaluations. She holds a PhD in educational studies with a sub-specialization in measurement, evaluation and research methodology from the University of British Columbia.
---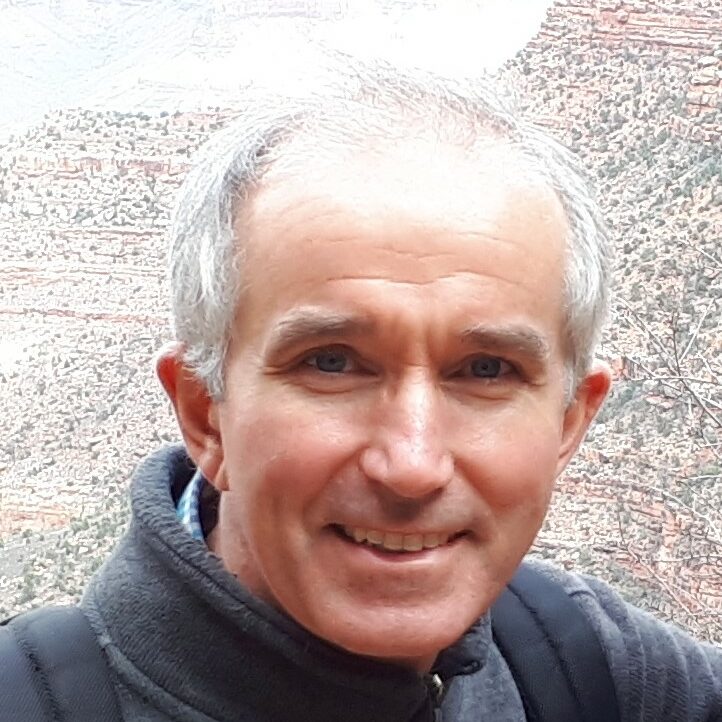 Reuben Ford
Dr. Ford has extensive experience in the design and analysis of social policy research and evaluation initiatives. He has developed more than 40 projects to deliver evidence to inform policies spanning education, employment, social assistance, disability, family well-being, child care and residential mobility. Across five Canadian jurisdictions, he has directed eight large-scale experiments investigating approaches to increase young people's access to postsecondary education. Since 2016, he has directed Social Research and Demonstration Corporation (SRDC) work in several new areas of primary data collection with current, aspiring and former postsecondary students in projects assessing the role of student financial aid for Indigenous learners and of assistive technology for the participation of students with disabilities. In partnership with Indigenous Works, he has lead SRDC in the development of the Kocihta e-Mentoring program for Indigenous learners in high schools. Before joining SRDC in 1998, Dr. Ford spent five years as a research fellow and senior fellow at the Policy Studies Institute, a UK non-profit research institute. Based in SRDC's Vancouver office, Dr. Ford is a Credentialed Evaluator with 30 consecutive years in program evaluation. Reuben holds a Ph.D. in Geography and a Bachelor of Science (Honours) in Human Sciences from University College London.
---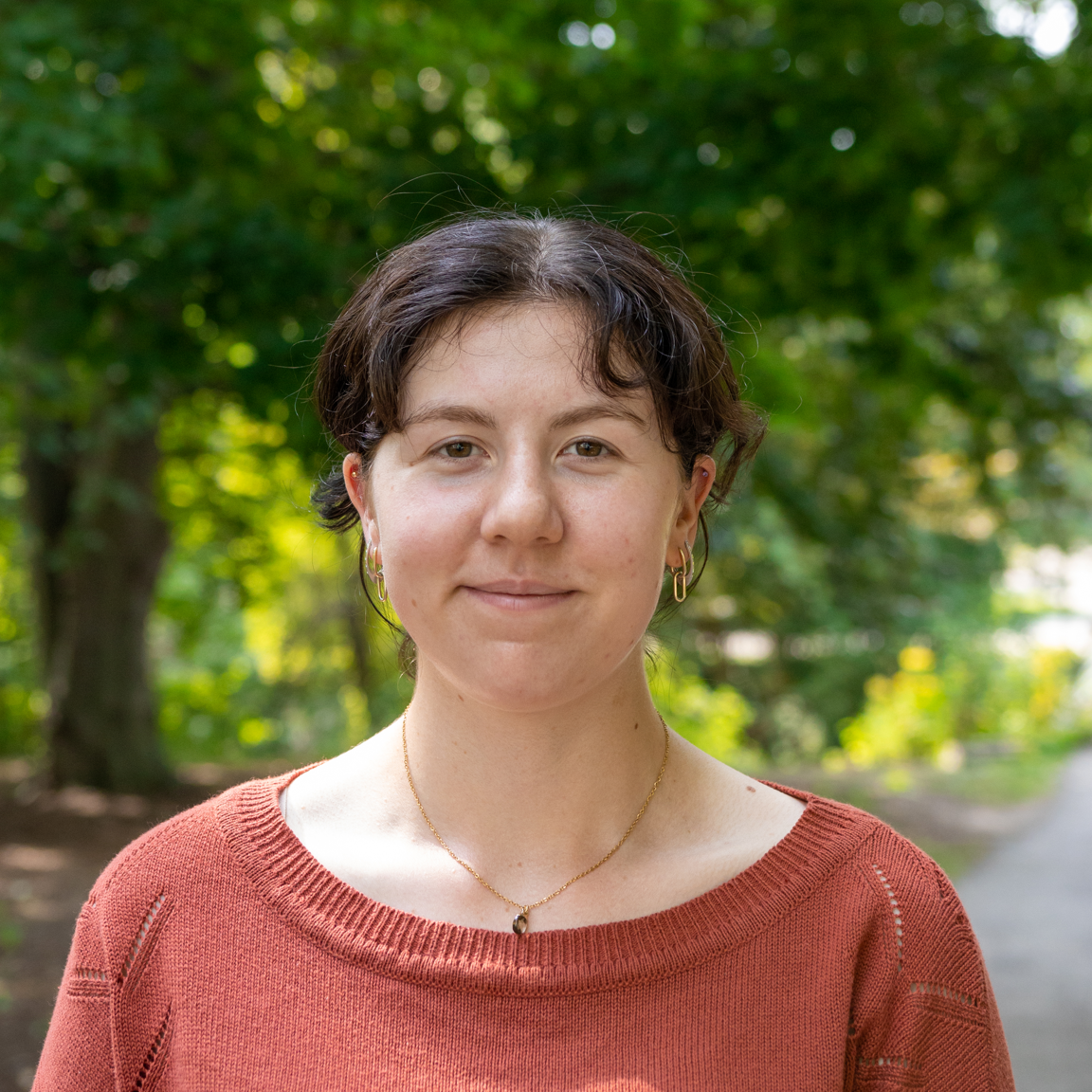 Katie Traynor
Katie Traynor is the current vice-president at the Waterloo Undergraduate Student Association (WUSA) at the University of Waterloo. Katie has been an active community volunteer both overseas and in the region for many years. She is a motivated leader who consistently dedicates her time to volunteer opportunities and works to inspire others to pursue their aspirations. Katie continues to make an impact on her community through acting as the VP administration and human resources on the Ontario Undergraduate Student Alliance (OUSA), and as the Chair of the Undergraduates of Canadian Research-Intensive Universities (UCRU). Through active work on OUSA and UCRU, Katie is able to advocate for students and best practices at institutes of higher education.
---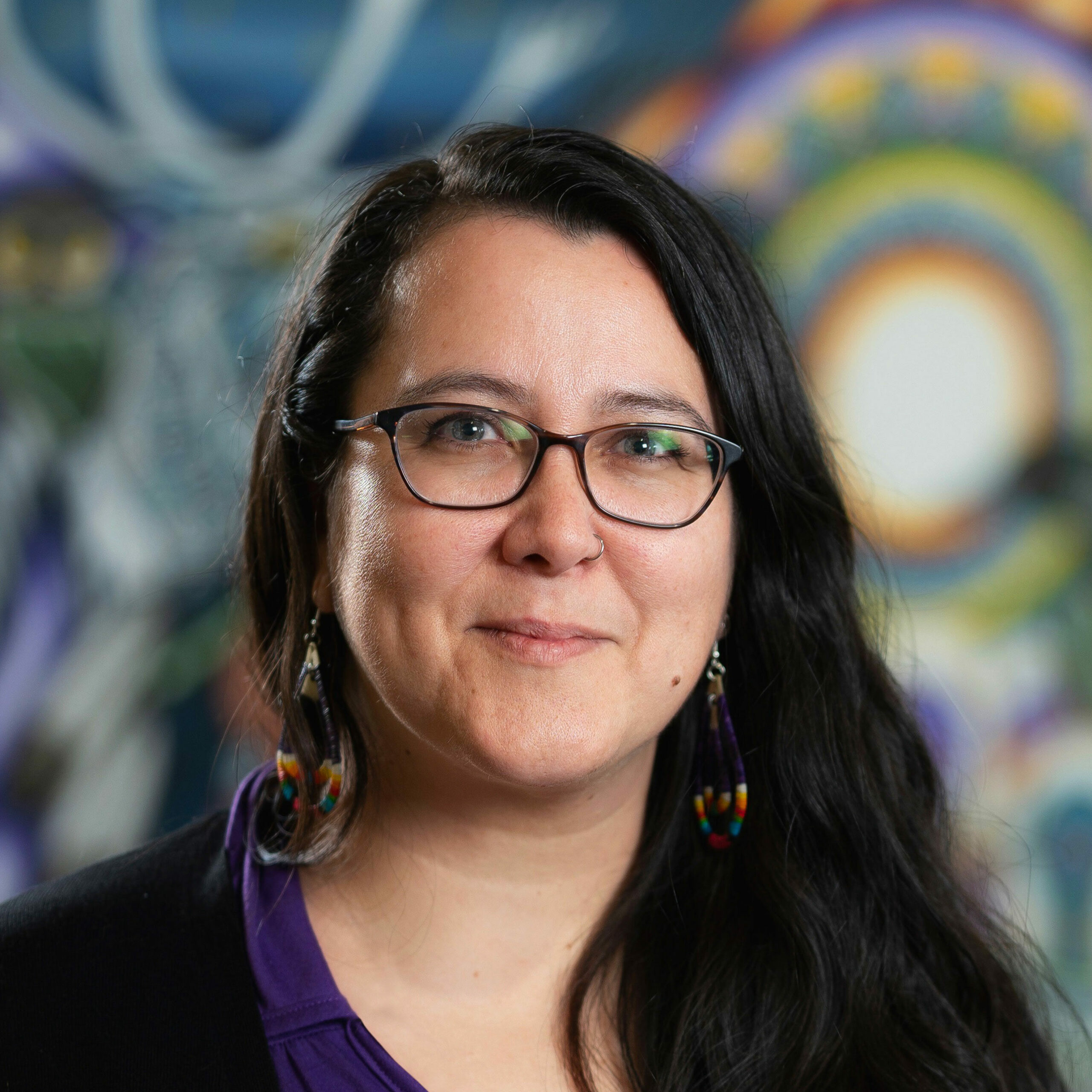 Jerri-Lynn Orr
Jerri-Lynn Orr is the Indigenous curriculum specialist at Lakehead University. She is Cree/Metis and her family comes from Bigstone Cree Nation in Northern Alberta. Much of her family resides in Edmonton and Winnipeg, where she grew up. She is a student, teacher and researcher and has worked at Lakehead University for 10 years. She has extensive experience in curriculum development focused on Indigenous Ways of Knowing and being, and has taught in high school, adult education, and postsecondary. She has had the opportunity of facilitating many workshops inside and outside the university community to build mutual understanding and meaningful conversations that will strengthen relationships inside and outside of Lakehead University.
---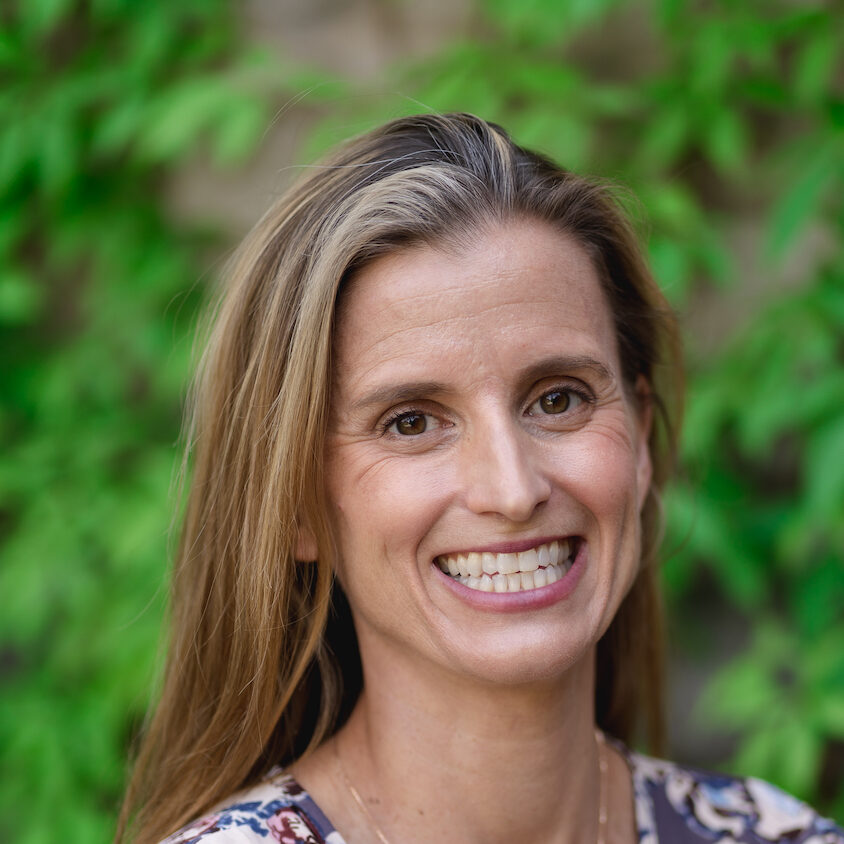 Laura Gatto
Laura Gatto is a co-op coordinator for the Experiential Learning Hub. Throughout her academic and professional career, Laura has had a passion for supporting marginalized groups in higher education with a focus on work-integrated learning (WIL), school-to-work transition and Universal Design for Learning (UDL) in the classroom. Laura's research includes the participation rates and available resources for students with disabilities in WIL. She has published her research in Higher Education, Skills and Work-Based Learning (2020) and the Canadian Issue of International Journal of Work-Integrated Learning (2021). Laura has implemented policies and procedures for supporting students with disabilities in co-op and is currently working on a pilot project at the University of Guelph to design an accessible paid work experience program for students with disabilities.
---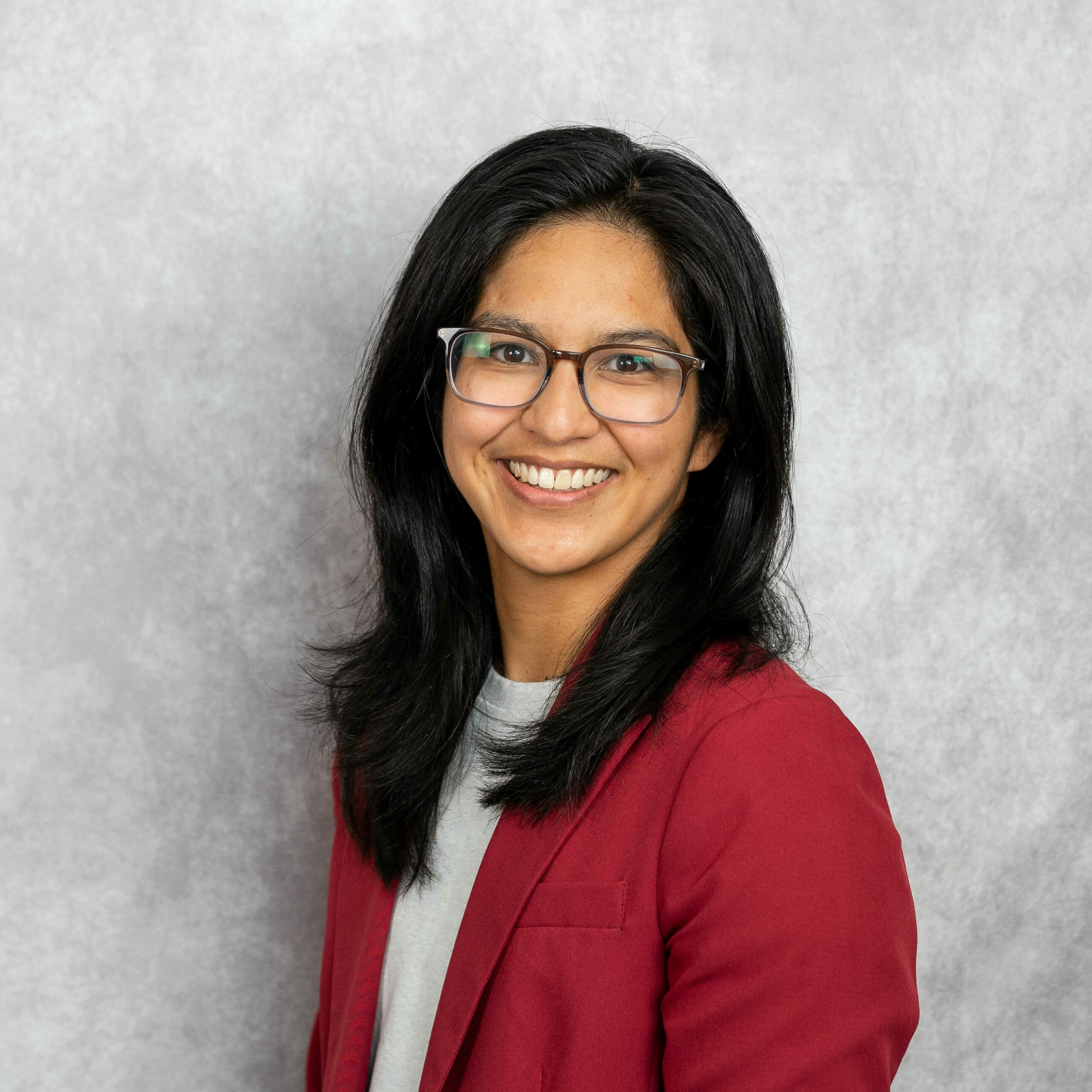 Rachel Cabunoc
Rachel Cabunoc (she/her) is the associate director of residence life at Western University. She has served on the board of directors for Ontario Association of College and University Housing Officers where she contributed to the development and sustainability of the Communities of Practice. She is a founding member and currently leads the Strategic Imperative on Anti-Racism and Indigenous Sovereignty that aims to address barriers of racial inequities within the association through membership consultation and calls to action. She created the Black, Indigenous and Persons of Colour network for Western University's Professional and Managerial Association that is dedicated to building community for racially marginalized members. Rachel is currently pursuing her Master of Education through the University of Toronto as a part of the leadership cohort in higher education.
---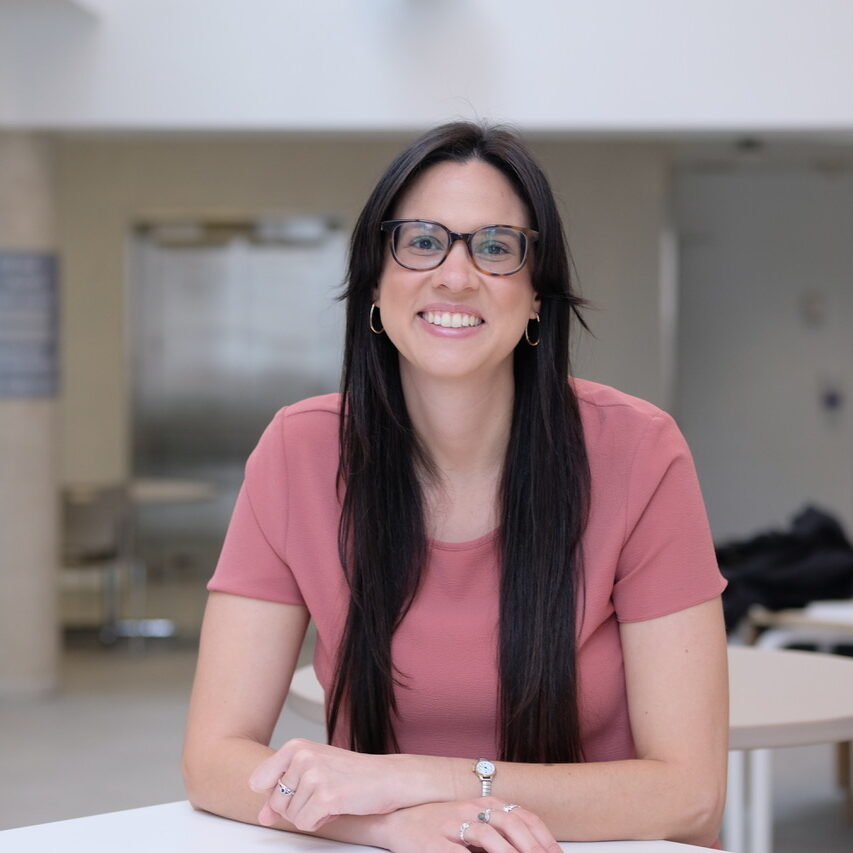 Tatiana Wugalter
Tatiana Wugalter (she/her) is the advisor, evaluation and analytics, EDI within the innovation, inclusion, reconciliation and healing portfolio at Centennial College. She was previously the global citizenship and equity research and education strategist where she developed and implemented numerous projects on equity, diversity, inclusion and decolonization. Tatiana holds an MA in global governance from the University of Waterloo and a BA in political science from the University of Alberta. She has worked for numerous non-profit organizations across Canada and internationally. When not working, Tatiana spends her time organizing with Showing Up for Racial Justice Toronto, reading speculative fiction and making colorful earrings.
---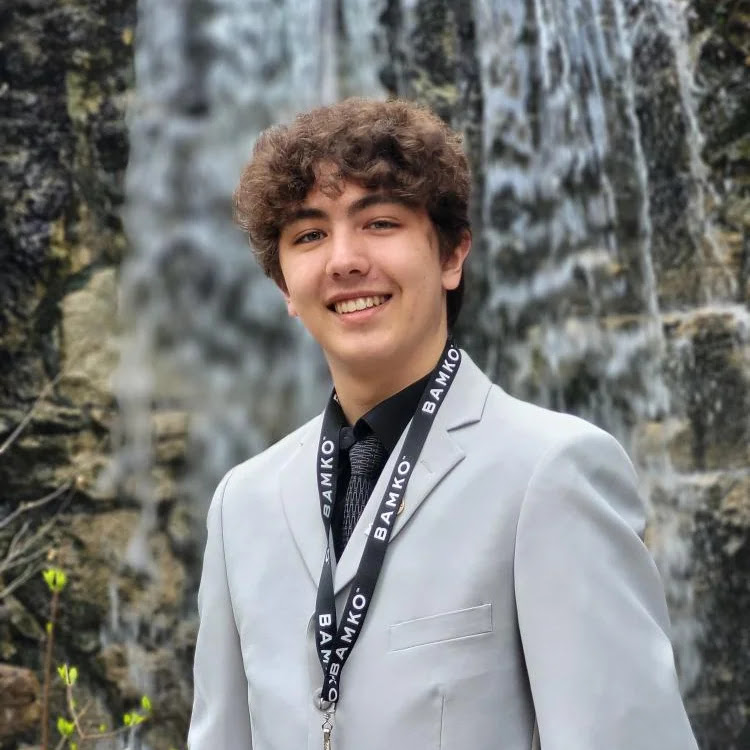 Tristan Kim
Hey! My name is Tristan Kim, and I'm a grade 12 student who is passionate about student advocacy. I am an involved member in my local and school communities, a student trustee for the Bruce-Grey Catholic District School Board, and the President of the Ontario Student Trustees' Association (OSTA-AECO), which is the largest student stakeholder for education in Ontario and a one-of-a-kind organization across Canada. I live in a small rural community on the shore of Lake Huron, and I believe this has given me an interesting perspective on education matters in Ontario. I am excited to continue my role as president of OSTA-AECO this year and represent the 2.1 million students of Ontario at the provincial level.
---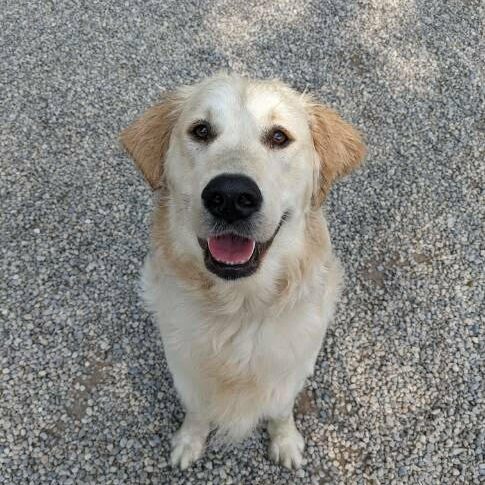 Archie
Archie is here looking to make new friends. Likes: belly rubs, playing in the snow, tennis balls and meeting people. Dislikes: baths, being ignored, broccoli and when his Dad goes to work.
---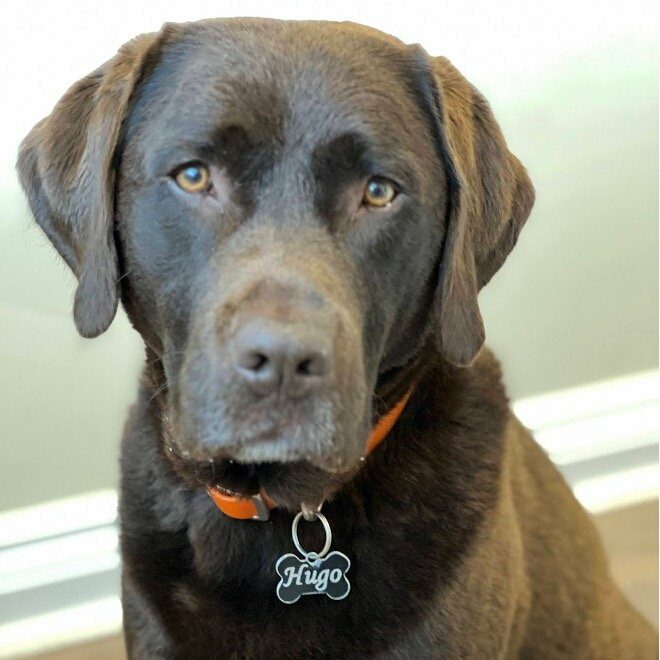 Hugo
Hugo is a Labrador Retriever who has never met a person, dog or ball he didn't like. And he can't wait to meet you.
---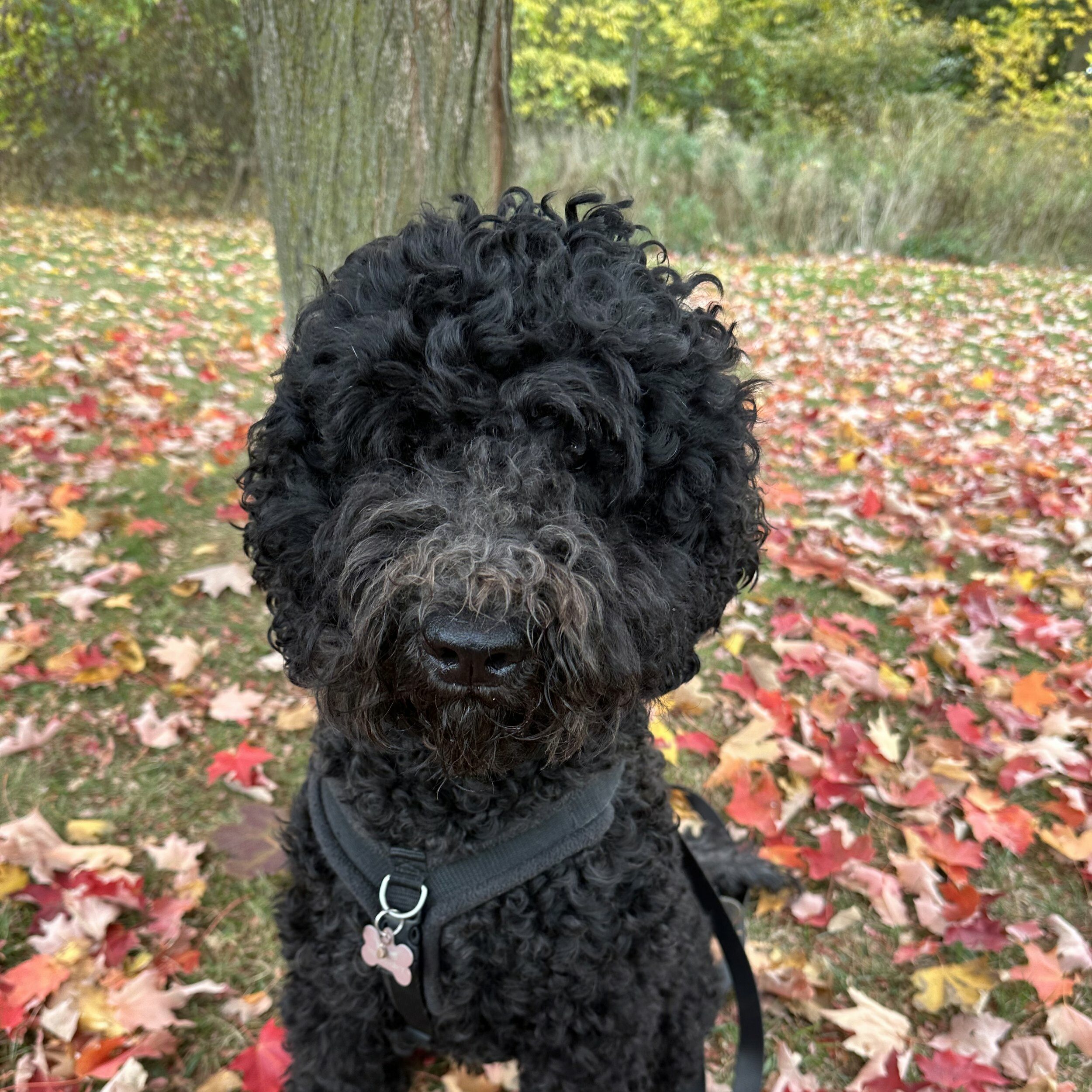 Leila
Leila is a sweet Barbet who aims to please. She loves her people and fur family, including a cat and another Barbet. Her favourite things are hiking, and hanging out, but best of all belly rubs!