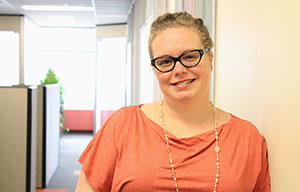 In 1967, then Minister of Education Bill Davis launched a network of Colleges of Applied Arts and Technology. It was kind of a radical idea.
He envisioned a set of comprehensive institutions that would offer a wide variety of programs focused on skill development through hands-on training. The colleges would provide flexible learning options — full and part-time classes, daytime and evening — to accommodate adults as well as the traditional high school graduate. These "occupation oriented" institutions would be responsive to the employment needs of the community and would offer complete credentials (they were not intended to be junior colleges). The development of the college system was "another step towards the fulfillment of our efforts to expand and re-design our system of schools and universities to meet more adequately the changing demands of challenging times," Davis said.
His vision was of a parallel postsecondary education system focused on applied arts and technology that would encourage more people to pursue study beyond high school (the use of the term "access" wasn't as pervasive at the time, but the sentiment was the same). Colleges would engage closely with local employers to understand their needs and develop programming to build a highly skilled and relevant workforce. They would embed themselves within their communities, engaging in essential partnerships with local agencies and services. Fifty years in, Ontario's colleges are doing all this and more. The college system is a major asset to the province and contributes heavily to Ontario's high OECD ranking for the number of adults with postsecondary education.
Our colleges do amazing things and turn out graduates that are highly skilled and ready for the work world. Why, then, does the pervasive notion of colleges as "second best" persist? Davis envisioned a system of colleges that would complement the university sector — and vice versa. The creation of the college system remains the most important contribution to differentiation in the history of Ontario's postsecondary sector. Colleges aren't supposed to do what universities do. They were created explicitly to provide students, employers and the province with the skills and experience that the university sector was not designed to provide. Ontario's university and college systems are positioned to work together: strengthening one another, providing options and opportunity to students, and growing Ontario's economy.
Surely we have moved beyond the vaguely adolescent angst that leads to simplistic comparison. As colleges expand their degree programming and applied research, and universities rush to implement work integrated learning, we set up a false competition between the sectors. Why not let each do what it does best? It doesn't make sense to compare apples and oranges even though they're both fruit. Let's help the apples be the best apples they can be and likewise for the oranges. Most importantly, we should be focused on helping students decide whether it's the apple or the orange — or both — that best suits them. Students should be able to move easily between — and within — the college and university sectors, with a recognition at each transfer point of prior learning and achievement. They should be able to examine their postsecondary education options through the lenses of interest and aptitude, and know that, whatever they decide, their investment is worthwhile.
Our colleges do what they do exceptionally well. As the system celebrates the 50th anniversary and looks ahead, let's not muddy the waters any further. If we could all agree to celebrate, support and reinforce the important differences between the sectors, they would be stronger partners in achieving the system-wide goal of serving students and the economy. That, after all, is the point.
Amy Kaufman is HEQCO's director of special projects.