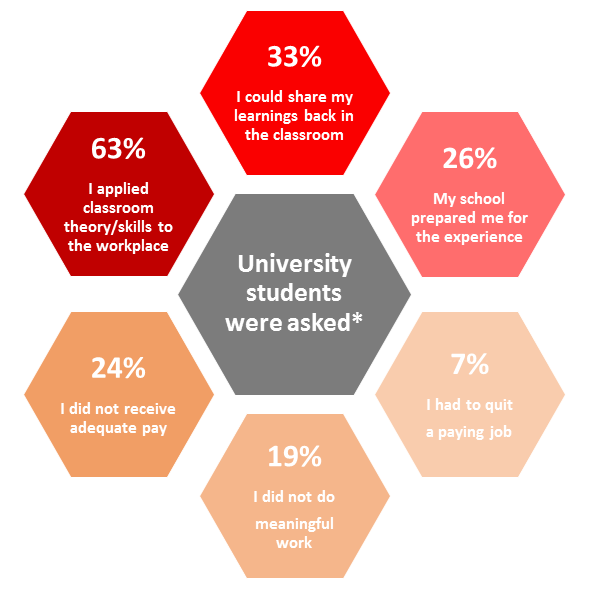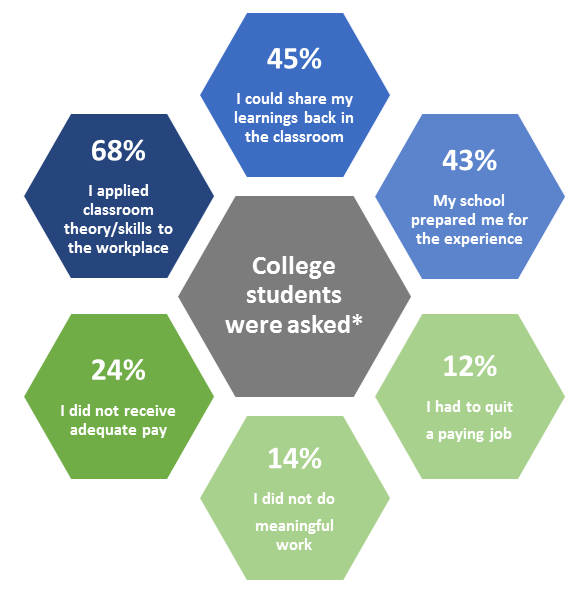 Almost half of Ontario's postsecondary students take part in a co-op, internship, field placement or some other form of work-integrated learning (WIL) by the time they graduate. HEQCO's research focus is on the quality of students' WIL experiences.
We asked Academica Group to survey college and university students on their perceptions about WIL. Among students who had a WIL experience, applying classroom skills in a workplace setting and sharing learnings in the classroom were most beneficial. As for key challenges with WIL, students identified not receiving adequate pay and lack of meaningful work.
The next frontier for HEQCO's research is identifying, and eventually assessing, common learning outcomes and skills developed during WIL.
For a comprehensive look at the findings of this survey on WIL perceptions, check out Academica's Forum.
And visit HEQCO's new web page devoted specifically to WIL.
*Note: Students selected multiple responses.