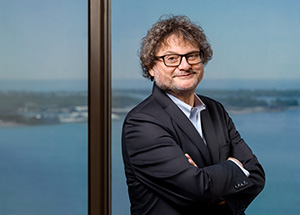 We recently published a series of reports describing the skill levels of entering and graduating postsecondary students. The most telling observation made in those reports is that too few students are graduating with superior literacy and numeracy skills and too many — about one in four — are graduating with literacy and numeracy levels that are inadequate to compete successfully in today's labour market.
As we hear repeatedly, Canada's overall performance in literacy and numeracy is competitive with other countries (we deliberately used tests that allow comparisons to other jurisdictions). But our data suggests that while our average performance may be good, our education system is leaving too many behind. Recall, also, that our studies looked at postsecondary graduates — individuals we would expect to have average, if not superior, employment-related skills. Our findings are discouraging for a small country like ours, whose ability to compete successfully internationally, and to sustain a robust and competitive economy depends on a steady flow of innovative, talented citizens and workers.
What has struck me most about the response to our paper is how few people expressed surprise in our findings. Perhaps I should have anticipated this given the regular laments we hear from postsecondary educators who complain about the skills of their students (notwithstanding the charge of cynics that professors have always complained about their students), from employers about the skills gap they identify in the people they hire and increasingly from students themselves about the skills they have acquired in their postsecondary studies.
So now that the observation has been made, where do we go from here? There are two critical paths HEQCO is pursuing.
The first is to figure out why we are seeing better skills development in some instances and not in others. This requires us, in collaboration with postsecondary institutions, to conduct a set of rigorous and well-designed experiments similar to the first EASI trial but with better control over the sampling of subjects, and a longitudinal design to measure the same students when they enter their program and again when they graduate. The good news is that our initial EASI project showed us how these experiments should be performed. As we noted in our report, EASI allowed us to address the privacy, logistical, ethical and technological issues that will inevitably emerge as we move our pilot trials to a provincial or national level. We are working to realize these expanded and more sophisticated trials that will allow us to answer some of the sensible, serious and critical questions that arose from our initial pilot. To the best of our knowledge, no other large postsecondary system has incorporated skills measurement as an embedded feature of its practices. We believe that one of the next advances in higher education will be a move toward emphasizing skills teaching, measurement and credentialing alongside all that we do with disciplinary content. A commitment by Ontario to conduct comprehensive skills measurement would position our system to be among the most innovative and progressive anywhere.
The second critical question is to figure out how to teach skills efficiently and effectively. There is much hand waving about this with people variously promoting the benefits of experiential learning, flipped classrooms, digital technology, clickers and so on. But it's critical to link these practices to serious evaluation to ascertain whether they produce the learning outcomes and skills development one believes they promote. That's why we recently released an Expression of Interest soliciting organizations and institutions that are prepared to conduct experiments to determine the best ways of teaching skills.
The challenge of how to teach skills efficiently and effectively is relevant not only to the 18-to-24 year-olds who attend our traditional postsecondary institutions. There are many individuals who because of plant closures (think General Motors) or relocations, automation or the simple desire to improve their lives will be looking to upgrade their skills. The best thing we can do to realize our rhetorical commitment to lifelong learning is to provide these individuals with flexible, effective and efficient programs to upgrade their skills. As I have argued elsewhere, this may mean considering postsecondary institutions that are different from the current suite of traditional ones.
The challenge of skills development is not going away. If anything, the urgency to do this well is underscored every day. Canada's public education system represents the largest investment this country makes in job training, notwithstanding the many boutique or customized job-training programs we mount. It is imperative that we leverage Canada's huge investment in public education to ensure that our country and citizenry are equipped to sustain a competitive economy with the opportunities and economic returns that sustain the quality of life Canadians desire.
Thanks for reading.