Reflections on the 'Rae Report' 10 years and a few billion dollars later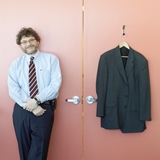 Harvey P. Weingarten, President and CEO
Higher Education Quality Council of Ontario
It's Feb 7, 2005. As president of the University of Calgary, I'm paying no particular attention to the Rae Report. Presidents pay attention to issues in their home province and the federal government. Why? Because increasing resources is what university presidents attend to the most and what happened in Ontario was not going to have much impact on funding to the University of Calgary. Anyway, Alberta was just then beginning to make significant investments in its postsecondary institutions and my focus was to help manage and optimize the U of C's take.
I joined the Higher Education Quality Council of Ontario (HEQCO) in July 2010 and at this point I re-engaged with the Ontario postsecondary system and the Rae Report, five years after its release and its implementation. At the time, I was struck by several things about postsecondary education in Ontario relative to when I left the system in 2001 as provost at McMaster.
First, enrolments in Ontario's colleges and universities had soared, far more than anyone expected even given the Rae Report's emphasis on access. The ability of the Ontario system to accommodate this growth demonstrated incredible elasticity and capacity, and the numbers far exceeded any prediction of likely future growth. (It is too bad the current major capital expansion planning exercise did not happen then.) The explosive growth also revealed and reinforced the fact that higher education institutions respond beautifully to incentives, especially when the incentive is incremental funding. Post-Rae incremental funding was achieved through growth and, lo and behold, institutions grew far more than imagined, contemplated or planned for. This is an important side lesson emanating, unwittingly I suspect, from the Rae Report: when a government knows what it wants and designs appropriate incentives, institutions will deliver quickly and boldly.
Second, and particularly impressive within the growth agenda, was increased graduate enrolments. Again, funding incentives were instrumental to this outcome as explored in 2011 and 2013 HEQCO reports.
Third, aside from growth, there had been little change in the fundamental dynamics of the Ontario postsecondary system since 2001, particularly relative to what was going on in other provinces. The government still dealt with universities as if they were independent kingdoms, with a respect for institutional autonomy far greater than that of many other Canadian provinces.
In contrast, and in spite of some small excursions into the concept of Institutes of Technology and Applied Learning, colleges were highly regulated and continued to operate under the policies fashioned in the mid-1960s when the Ontario college system was developed. Other provinces (and countries) were experimenting far more with the design of their postsecondary systems – more degree granting in colleges; colleges being converted to universities; more attention to transfer credit systems – with many introducing a clear policy of greater institutional differentiation. If anything, the Ontario university sector post-Rae had become more homogenous. In 2001, only a handful of Ontario's universities were deeply immersed in PhD studies and heavy duty research. By 2010, many more Ontario universities were mounting PhD programs and skewing resources towards greater support of a larger research infrastructure.
Finally and most striking was an apparent absence of comprehensive planning for obvious issues that would emerge in a post-Rae era. Key among them was how to address diminished quality that results when a system grows as quickly as Ontario's. Here was also the reality that the funding levels government was providing to implement Rae's recommendations through the Reaching Higher years could not be sustained. The sense appeared to be that enrolment growth and consequent level of increased government funding would just continue. It never does. Ontario may not experience the same wild boom-and-bust cycles of Alberta but a core reality of public sector funding is that good times are followed by bad times. That is why, like Joseph in the Old Testament, you plan for the bust when you are experiencing the boom.
The postsecondary dynamic in July 2010 underscored the opportunity for HEQCO to make a valuable contribution of the type I suspect Bob Rae anticipated when he recommended establishing an agency such as ours. Specifically, consistent with our legislated mandate, we were to do deep thinking, research and analysis to provide the best evidence-based advice on improving postsecondary education in Ontario as it encountered issues the Rae report highlighted, or ones that emerged after the initial implementation of the Rae Report.
That is what we continue to do. For example, following Rae, Ontario has done well growing enrolments and increasing participation and attainment rates. But not all segments of Ontario society have equitable access to the postsecondary system. So our research shifted from access writ large to focussing on how Ontario could improve access for groups that are currently under-represented.
Rae emphasized the need of attending to quality but he, like many, had difficulty getting a handle on what quality meant in postsecondary education, how it could be measured and the role of government in the quality agenda. These are exactly the foci of many of our research projects on learning outcomes. We broaden that issue to ask whether Ontario students are graduating with the knowledge and skills that optimize their personal and professional success and, if not, how can these be better taught and learned.
Finally, HEQCO devotes considerable time to exploring and advising on the design of the Ontario postsecondary system. This is not an exercise in change for change's sake. Rather, the reality of today's postsecondary environment forces the critical question of how we can deliver a better education to more students with not much more, or even less, money per student. Fortunately, our research and evidence from other jurisdictions provide useful clues on how to achieve better educational outcomes in cost-effective ways. We are encouraged that some of our advice has been adopted by government. We feel a sense of urgency that we must do even more and faster.
In my opinion (and I recognize I am a biased observer), Ontario is to be applauded for creating HEQCO. Few governments are willing to establish an independent agency that might result in some government criticism. I can also say that in the five years I have been at HEQCO we have never been asked by government to amend or soften a recommendation or report, even those that might be critical of government.
Other commentators have said there is merit in creating a HEQCO-like organization in other provinces or nationally. These calls recognize that evidence-based policy is better policy. Our mandate is to provide evidence-based advice to improve higher education. Ultimately our value, and whether Rae was right in recommending our creation, depends upon whether we have that impact.
Thanks for reading.
Harvey P. Weingarten is HEQCO's president and CEO.