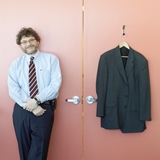 When I started working at the Higher Education Quality Council of Ontario (HEQCO) I asked the obvious question, given the title of the organization: What is quality? I became even more invested in this question when I discovered that the legislation that created HEQCO required us to advise the government on the quality of Ontario's postsecondary system.
So I did what I was trained to do. I consulted presumed experts. I read volumes of material on the subject. I held long and probing discussions with my peers. For all my efforts, I got no clarity. There appeared to be no consensus on a definition of quality. More discouragingly, some argued that whatever quality was, it could not be measured. The general view was that quality referred to some threshold, adequate or superior level of performance. But there was no agreement on the dimensions of performance, how performance could be measured, or what constituted threshold, adequate or superior performance (and certainly no agreement on what constituted "excellence" or "world class"). And, anyway, in a world of differentiated postsecondary systems, it did not seem reasonable that all institutions would have the same set of performance measures, indicators or levels, even if these could be articulated.
I thought to myself — life shouldn't be so complicated and, more importantly, if we were to do anything meaningful in the quality domain, surely we would have to have a more useful definition.
Luckily, I discovered other people and organizations in the world that think about quality. The International Organization for Standardization (ISO) is a non-governmental body that develops international standards. Essentially, its definition of quality is the degree to which some product, service or process fulfills requirements or needs. Simply put, high quality results when all needs and requirements are achieved. Low quality results when they are not.
Think of buying a car. Joe wants a car that is great on mileage, small, low maintenance and does not cost very much. Jane wants a car that has a living-room ride, is spacious, screams luxury and prestige, and cost is irrelevant. Joe buys a Toyota Corolla. Jane buys a Jaguar XJ. As long as both Joe and Jane are satisfied that the car they purchased meets their needs and requirements, they both conclude they got a high quality product.
Quality in postsecondary education is no more complicated a concept. Students attend postsecondary institutions and the public and governments invest in them because they expect these organizations to fill a requirement or need. If students get what they need or want from their postsecondary institution, then they got a high quality experience. If governments and the public get what they need or require, then they conclude that they are funding quality institutions.
This definition of quality raises an important and fundamental question — what do we need or require from our postsecondary institutions? Student surveys tell us that the dominant thing students want is a credential to get a good job. But this is not all they want and surely there is more to postsecondary education than just job training. Governments appear to want an accessible postsecondary system that is affordable and produces job-ready graduates. But governments also talk about the role of postsecondary education in economic development, innovation and civil society.
Among all of these things, what we remind ourselves continually at HEQCO, is that colleges and universities are academic institutions. So, if nothing else, a central and non-negotiable need and requirement from postsecondary systems is an education that prepares graduates for success. So what is the core of quality? Making sure that our postsecondary institutions offer an education so students acquire the knowledge, skills and competencies they need to lead successful lives.
We have written previously about the qualities, knowledge, skills and competencies typically expected of a postsecondary graduate. This includes core knowledge in their discipline; basic cognitive skills such as literacy and numeracy; higher order cognitive skills such as problem solving, critical thinking and an ability to communicate; and transferable life skills such as determination, persistence and resilience.
How does one determine quality in a postsecondary institution or system? Very simple. One determines whether the college or university graduates students with the knowledge, skills and competencies the institution says the students need and will acquire if they attend that institution. High quality is achieved if graduates have the advertised attributes. Low quality is when they do not.
Here's a concrete example: In 2013, Max Blouw, president of Wilfrid Laurier University, wrote in the Globe and Mail that "when a university graduate [of an Ontario university] is recruited, the employer has in their hire an exceptional communicator, an adept researcher, a problem solver and a critical thinker." This is what is advertised and, frankly, what respectable postsecondary leaders say students need and will get at their institution. What is quality? The degree to which these advertised skills and attributes are achieved.
A lot of measurement questions remain. Next week my blog will report on an international gathering HEQCO is sponsoring in May on how to best measure academic quality.
Thanks for reading.