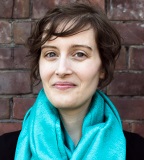 When I finished my PhD in 2012, I had little idea of what I might do next. The immediate plan was to continue freelancing – I had a few clients for whom I did research and "virtual assistant"-like tasks. I didn't feel particularly inclined to look for an academic job and in any case, the application season had passed and wouldn't begin again for several months.
I had a hard time imagining a life for myself beyond the professoriate. Nearly everyone I knew who'd done a doctorate in history was (or was trying to become) a university professor. My clients assumed I'd be one too. Whenever I told acquaintances that I'd earned my PhD, they all asked, eagerly, "Oh, so you're going to teach?" It was clear what they meant: I was supposed to be a professor. I remembered something that happened back in 2006 at a department meeting, when the chair reported that 50% of the program's graduates were in tenure-track positions. The assembled professors murmured their approval; I was aghast. What about the other half, I wondered?
I know now that a large majority of PhDs in Canada do not have full-time university teaching jobs. Instead, they work in all areas of the economy, including in administrative and staff positions at universities, in business, the non-profit world, and for all levels of government. Graduate schools, disciplinary associations and other stakeholder organizations are paying increasing attention to career outcomes and are offering professional skills training to students, recent graduates and postdoctoral fellows. I'm encouraged to see these offerings grow and improve over time.
In the months after I completed my degree, I realized that my plan needed to change. But to what? Where could I find meaningful, engaging, enjoyable work that paid a living wage? To whom could I turn for advice and inspiration? I started to explore the answers to these questions with the help of a private coach.
I now work as an academic, career and life coach for graduate students and PhDs. My clients' stories are each unique but share common elements. They are confused about their professional paths and struggle to define themselves outside the context of academia. They're curious about whether they could experience fulfilment working beyond the professoriate and often feel overwhelmed by the journey of discovery – and the job hunt – ahead.
These and other issues will be addressed at Beyond the Professoriate, a virtual conference for PhDs in career transition. The second annual conference is set for May 2 and 9, but here are four things PhDs can do to help them on their career journey:
Identify priorities, goals, values, strengths and skills. What most energizes you? What tasks are you doing when you feel energized and what skills have you developed during these moments? Answers to these questions will give you great information about the skills and tasks you enjoy using, that matter to you and engage you.
Research job and career possibilities. Where do alumni of your graduate department work? What about other PhDs in your discipline or related fields? Ask your friends and family for suggestions and reach out to working professionals within and beyond your network for informational interviews. These are invaluable.
Strategize the job search. Responding to job ads may seem like a good idea but research shows that it's not. Networking is a PhD job seeker's best friend – it gives you access to the hidden job market. Build relationships with professionals working in your target industries, companies and careers.
Get support. The transition from graduate student to working professional can be an emotional roller coaster and it can take a long time. Online and in-person communities such as Versatile PhD can make a big difference.
(Editor's note: For more on the career challenges facing PhDs, see two recent reports from HEQCO.)
Jennifer Polk earned her PhD in history from the University of Toronto in 2012.
Our opinion is that the opinions expressed by our guest bloggers are their opinion, and not necessarily those of HEQCO.