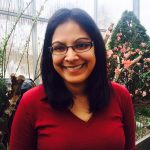 As a contract faculty member at an Ontario college, summers off is a luxury I can't afford. But I'm eagerly awaiting my next spring/summer teaching contract, which trumps any vacation I might have planned (beyond the occasional weekend getaway). Why? In part because spring/summer teaching allows me to both pay my bills and hone my teaching skills in the process.
Some might think that the glorious days of summer would be marred with the utilitarian feel of desks, chairs and a computer console. But since being assigned this teaching timeslot, I've been enjoying it immensely, including some unique perks that are advantageous for both teacher and student.
Like public school educators, those at the college level are passionate about manageable class sizes. That is where my first advantage is realized because during the spring/summer months instructors are rewarded with extremely manageable class sizes. For example, my current class is brimming with 16 motivated students and yes, I did just use the 'm' word. While classes can range upwards to 30 students during the spring/summer, more than twice that number fill seats during the fall and winter months.
What does a smaller class full of motivated students look like in spring/summer? The classroom vibe has a more communal feel that invites students to enjoy the learning process in tandem with their goal 'to make the grade' for professional programs. Additionally, students are more vocal and willing to express their unease and/or satisfaction with the course. They actively seek to develop collegial relationships with their classmates and professors and they seem to come to class more prepared, ready to take ownership of their learning. This makes sense as most students who pursue spring/summer courses are either entering part two of the course and are familiar with the learning expectations, or they are looking to upgrade their marks in order to gain entry into their program of choice.
My course evaluations suggest higher retention of material and higher median results versus the fall/winter schedules – this despite the fact that the spring/summer pace is much faster. Is it due to a lighter course load, greater classmate and teacher interaction or perhaps the magic of additional sunlight? Thinking back to my own undergraduate years, I identified with this benefit of spring/summer learning. I knew I could focus intently on my subject matter without the hustle and bustle of the more academically structured parts of the year.
Aside from teaching, one of the most exciting aspects of remaining engaged and on campus during the spring/summer semester is all of the non-teaching-related activities in which I have had the opportunity to participate, including curriculum mapping, reviewing course outlines, developing online courses for OntarioLearn.com, conducting research and presenting at conferences.
What doesn't change, regardless of the season, is the joy I get from running into past students in the hall, hearing about the success they've had as they've moved on to their primary learning paths. I might not hear the call of the summer cottage but I've helped contribute to their success and been a part of preparing them to achieve their dreams.
Mubeen Ladhani has been an instructor with Durham College for three years, teaching in the General Arts & Science program. When she isn't teaching in the summer, she can be found jogging and hiking Ontario's beautiful countryside.
Our opinion is that the opinions expressed by our guest bloggers are their opinion, and not necessarily those of HEQCO.