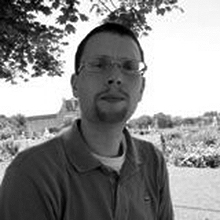 After months of planning, HEQCO's annual conference has come and gone once again. This year's event set out with a particularly ambitious mission: to bring together individuals with stakes in different parts of the lifelong learning process. The target: to discuss issues of common concern, to break down the invisible barriers that all too often define the work we do in an attempt to move the education conversation forward. When I took a moment to reflect on some of the major themes I saw come out of HEQCO's Transitions conference, I was left with renewed pride in the richness of postsecondary options in Ontario.
With a theme focused on transitions, I expected the conference to take me through the course of lifelong learning and discuss issues of alignment. Are high school students graduating with the skills they need to succeed in postsecondary education? What do teachers in K-12 wish college and university instructors knew about the work they do, and vice versa? How well are the needs of employers and the labour market being met by postsecondary institutions? How does adult learning fit in here?
Indeed, true to the theme, all of these questions were addressed in some way or another. But some of my favourite panels at the conference and some of the most passionate audience comments during question period focused on the importance of postsecondary options to meet the needs both of Ontario's students and of the labour market. Public colleges, private career colleges, universities and apprenticeships – each was praised in turn and at various times as a unique and necessary pathway option. And – perhaps more importantly – we were also reminded that this diversity, which we can so easily take for granted as part of our education landscape, is particularly rich in Canada.
Another reminder of this reality came as I saw that Statistics Canada had released its report on the latest round of education indicators from the OECD. The numbers themselves won't be new to those of us who saw them in the fall, but the timing was fortuitous coming off the heels of the conference. They remind us that nationwide 65% of Canadians aged 25 to 64 report having completed PSE, compared to the OECD average of 41%. And while Canada ranks 16th out of 34 OECD countries in university attainment, with 28% having obtained a degree (bachelor's, master's or doctoral), it leads the pack in college-level attainment (including trades and vocational training), with 37% of Canadians having obtained a diploma compared to the OECD average of 13%. These findings, Statistics Canada reminds us, reflect the sheer size of Canada's network of colleges, which is without peer in most other OECD countries.
What's the lesson here? If Canada's postsecondary attainment rates remain high, they do so on the strength of the entire system, with each pathway shouldering a large part of the load. This becomes all the more evident when we look at Ontario's numbers, where the college attainment rate of 34% – which, again, includes the under-celebrated pathway of apprenticeship – closely parallels the university attainment rate of 32%.
While we could argue that attainment rates should be higher – be it in one sector, the other, or overall – on this day, coming off the heels of the Transitions conference, I choose instead to take a step back and appreciate the variety of Ontario's postsecondary landscape.
Nicholas Dion is HEQCO's senior coordinator, research and programs.