In colleges and universities around the world, learning outcomes are quickly becoming the markers of high-quality, accountable and flexible postsecondary education. These clear, concise statements of what students should know and be able to do by the end of a course or program are quickly becoming the norm. But learning outcomes are only meaningful if they are measurable, so how do we measure whether our students have gained the skills and knowledge we set out to teach them? How do we implement assessment tools and programs in our postsecondary institutions and how can the results be used to improve our students' experiences? How do we foster an assessment culture among all faculty, students and leadership? How do we determine which assessment tools best capture certain skills and at what point within a course or program do we administer the assessment? This webinar series, Measuring matters: Assessing learning outcomes in higher education, tackles these questions and more. Featuring researchers from HEQCO's Learning Outcomes Assessment Consortium, as well as guest experts, this interactive webinar series features evidence-based best practices for developing effective outcomes assessment programs at your institution.
​Webinar 3, May 28, 2015
Building a better toolkit
Armed with the learning outcomes big picture and a common language, you're ready to choose and develop the tools to assess students' achievement of learning outcomes. The third webinar will help you set smart parameters for your learning outcomes assessment project.
Meet your experts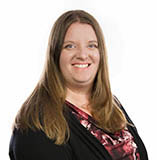 Dr. Lori Goff is the Manager of Program Enhancement at McMaster University. Her research interests lie in educational leadership and policy broadly, and more specifically in the areas of quality assurance and institutional culture. Recent research has involved investigating conceptions of quality and approaches to quality assurance within Ontario's universities. Lori is also the lead author of HEQCO's Learning Outcomes Assessment: A Practitioner's Handbook, a resource that is focused on providing key principles and practices of assessing program learning outcomes.

As Director of the Durham College Centre for Academic and Faculty Enrichment (CAFE) for the past 13 years, Chris Hinton leads a team of support staff and faculty who are focused on collaborating with full time and part time college faculty to enrich the learning environment for students. The Center's activities include professional development, curriculum development, the use of learning technology, teaching and learning, e-learning development, and multimedia development. Hinton has a Master of Arts in Distributed Learning from Royal Roads University. He is currently the eastern region executive representative on the provincial Educational Technology Committee as well as sitting on the provincial Coordinating Committee of Human Resources Development.

Barbara Walvoord, Professor Emerita at the University of Notre Dame, resides in Easthampton, Massachusetts. She visits 2-3 campuses or conferences each month as consultant or workshop leader on assessment, teaching and learning, and writing across the curriculum. She has visited more than 400 campuses. She coordinated assessment at the University of Notre Dame and has directed six faculty-development programs at institutions both large and small, public and private.
---
Webinar 2, April 30, 2015
Common ground: The language of learning outcomes
Before beginning to assess learning outcomes, we need to decide what skills are to be assessed and clearly describe successful skill development. The second webinar explores the importance of terminology and the value of creating a common language when designing and assessing learning outcomes.
Meet your experts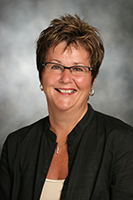 Dr. Sue Fostaty Young is an Educational Developer at Queen's University with expertise in postsecondary classroom assessment methods and the use of assessment to improve both teaching effectiveness and student learning. She brings wide-ranging experience in undergraduate, graduate and professional programs as well as in course design, curriculum development and course and program evaluation. With discipline-specific experience in engineering and medical educational development, Sue has advised on assessment and evaluation practices to support competence-based professional learning. She is currently working on the second edition of a book on the theory and application of the ICE model of assessment and learning in the postsecondary context.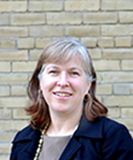 Dr. Susan McCahan is currently the Vice Provost, Innovations in Undergraduate Education at the University of Toronto. She is formerly the Vice Dean, Undergraduate in the Faculty of Applied Science and Engineering. Over the last few years, Dr. McCahan led the implementation of the learning outcomes-based accreditation process in Engineering at the University of Toronto. Her research area is in engineering education. She is a Fellow of the American Association for the Advancement of Science and has been the recipient of several major teaching awards including the 3M National Teaching Fellowship and the Medal of Distinction in Engineering Education from Engineers Canada.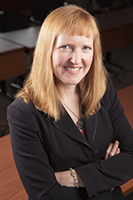 Dr. ​Jill Scott is Vice-Provost (Teaching and Learning) and Professor in the Department of Languages, Literatures and Cultures at Queen's University. She is the author of Electra after Freud (Cornell University Press, 2005), A Poetics of Forgiveness (Palgrave, 2010) and a co-edited volume (with Leo Riegert and Jack Shuler), Thinking and Practicing Reconciliation: Teaching and Learning Through Literary Responses to Conflict (Cambridge Scholars, 2014). Her research is currently divided between Indigenous Studies and Educational Research. She is the Co-Principal Investigator for the HEQCO Learning Outcomes Assessment Consortium project at Queen's and she leads a number of institutional teaching and learning improvement initiatives.
---
Webinar 1, March 30, 2015
Getting started: Who's doing what and why you should care
Our featured experts are your guides to the still largely uncharted world of learning outcomes assessment. They explore key questions including: What are learning outcomes? Why are postsecondary institutions assessing them? What do they hope to achieve and what are some of the challenges associated with learning outcomes assessment? Researchers from both colleges and universities share insights from their learning outcomes programs, highlighting the steps to learning outcome assessment at their respective institutions. In addition, Natasha Jankowski, associate director of the National Institute for Learning Outcomes Assessment, draws on her experiences establishing learning outcomes assessment programs at American postsecondary institutions. This first webinar introduces you to the basics and paves the way for learning how to create and implement assessment tools at your institution.
Meet your experts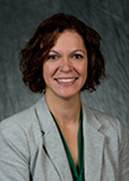 Dr. Natasha Jankowski is associate director of the National Institute for Learning Outcomes Assessment and research assistant professor with the Department of Education, Policy, Organization and Leadership at the University of Illinois Urbana-Champaign. She has presented at numerous national conferences and institutional events, and written various reports for NILOA. Her main research interests include assessment and evaluation, organizational evidence use, and evidence-based storytelling.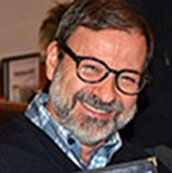 ​Mr. Gary Kapelus is the chair of the Office of Academic Excellence at George Brown College. He leads a team dedicated to promoting, supporting and enhancing the quality of academic programs across the College. His department is responsible for accreditation and compliance, program review, academic policy, support of program and curriculum development, program approval, and academic pathways.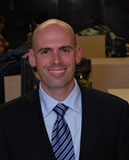 Dr. Brian Frank is an associate professor in the Department of Electrical and Computer Engineering, the DuPont Canada Chair in Engineering Education Research and Development, and the Director of Program Development in the Faculty of Engineering and Applied Science at Queen's University​. He is the coordinator of the EGAD Project, providing training and resources for engineering programs for outcomes-based assessment, and the co-PI on the Queen's University Learning Outcomes Consortium project supported by HEQCO.