​A focus on learning outcomes has the potential to modernize teaching and learning across the province. But learning outcomes are only meaningful if they are measurable and this is no simple task. Creating a positive culture of assessment among faculty, assessing what students learn outside of the classroom and measuring students' ability to think critically are three challenges in learning outcomes assessment. HEQCO's second and all-new webinar series, The challenges of assessing learning outcomes in higher education, tackles these challenges and provides you with some creative solutions. Featuring researchers from HEQCO's Learning Outcomes Assessment Consortium, as well as guest experts, this interactive webinar series features evidence-based best practices for developing effective outcomes assessment programs at your institution.
Part I, September 24 2015, 11am – 12pm
Making the culture shift: Faculty engagement in learning outcomes assessment
Faculty engagement is critical to successful assessment. In the first webinar this fall, our featured experts will tackle the challenge of creating a positive assessment culture among faculty. Why is it important to create a positive assessment culture? How do you get faculty excited about measuring student learning across the institution? How do you convince them that it is worth their time and effort? Three experts will share insights from their experience engaging faculty in learning outcomes assessment.
Meet your experts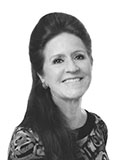 Peggy Maki is a higher education consultant, specializing in assisting undergraduate and graduate colleges and universities and higher education organizations integrate assessment of student learning into educational practices, processes and structures. She has served as sole consultant to two large-scale statewide assessment projects involving multiple public higher education institutions working to build their assessment capacity. In January 2015 she was appointed by the Lumina Foundation to serve on its National Advisory Board overseeing systemic change in higher education through the use of the Degree Qualifications Profile and Tuning. She has written several books on assessment and is currently at work on a new one, Assessing Your 21st-Century Students in Real-time. Altogether, she has presented over 550 workshops, keynotes, and webinars in the US and abroad. She is also the recipient of a national teaching award, The Lindback Award for Distinguished Teaching.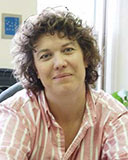 Jill Atkinson is an Associate Professor and Chair of Undergraduate Studies in the Department of Psychology at Queen's University in Kingston, Ontario. She is a faculty member who is interested and involved in teaching and learning initiatives both within her department, and beyond.
Being involved in initiatives that call into question current practice and seek to incorporate evidence-based practices that have been found to promote learning does not come without controversy! She is interested in the challenges that accompany such institutional change and how best to support faculty members who wish to change their teaching practice.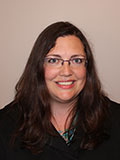 Veronica Brown is an Instructional Developer at the University of Waterloo's Centre for Teaching Excellence. She provides consultation and facilitation to support curriculum and program review initiatives at both the department and Faculty level, with a focus on learning outcomes development and assessment. She also provides support to individual instructors through consultations, teaching observations, and teaching retreats. Veronica has been at Waterloo since 1999 and has taught for both the David R. Cheriton School of Computer Science and the Waterloo Professional Development program.
---
Part II, October 29 2015, 11am – 12pm
Assessing the student experience: Student affairs learning outcomes
Learning happens throughout and across students' postsecondary experiences, and is not limited to the classroom. From the athletic complex to the student government offices, students are developing skills that will aid them in their future careers and life. What essential skills are your students developing in programs, activities and services that are offered outside the classroom at your institution? By creating and assessing student services learning outcomes you can measure the impact and value of co-curricular activities. In this webinar, research and evaluation experts who work in student affairs – ​Sonia DeLuca Fernandez of New York University, Cara Wehkamp of the University of Guelph and Adam Kuhn of the University of Toronto ​–​ will explore why it is important to measure the skills students are developing in co-curricular activities and how they have developed and assessed their learning outcomes.
Meet your experts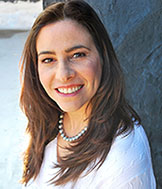 Sonia DeLuca Fernández is the Director of Research and Assessment for the Division of Student Affairs at New York University (NYU), and has called New York home for seven years. Before joining NYU, DeLuca Fernández held various appointments in higher education, working in multicultural affairs, commuter student services, and student activities. DeLuca Fernández is an active member of Student Affairs Assessment Leaders (SAA-L) and currently serves on the board. She is passionate about the relationships between co-curricular assessment and equity work; and her areas of interest engage structural critiques of educational disparities in higher education and seek to apply critical race theory to the advancement of student affairs inquiry. DeLuca Fernández earned a PhD in higher education from the University of Michigan, MA in social foundations of education, and BA in African American Studies, both from the University of Iowa.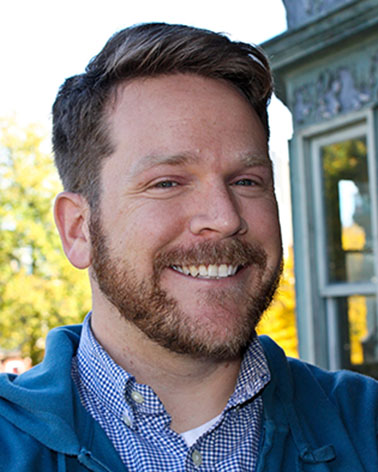 Currently the Director of Student and Campus Community Development at the University of Toronto, Adam Kuhn has proudly worked at several amazing institutions of higher learning across Southern Ontario. With a background in residence life, community service-learning and leadership education, Adam is passionate about providing students with challenging and supportive learning experiences to maximize meaningful learning. You can connect with him on twitter at @AdamKuhn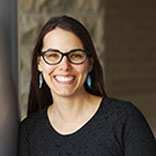 Cara Wehkamp serves as the Manager of the Office of Intercultural Affairs (OIA) in Student Life at the University of Guelph. The OIA supports the transition, persistence and development needs of undergraduate and graduate international and Aboriginal students, students from racially diverse backgrounds and students of various faith perspectives. Passionate about fostering affirming and inclusive environments and opportunities where students can learn about themselves and others while engaging in meaningful cultural and spiritual dialogue, Cara also acts as the chair of the Student Life Assessment Committee. Grounded within institutional outcome frameworks, Student Life has been exploring student learning and assessment through a departmental lens in order to support the development of student-centered, and evidence-based experiences while nurturing a culture of assessment that is tangible to staff in their work with students, regardless of their role and assessment experience.
---
Part III, November 26 2015, 11am – 12pm
The challenges of assessing critical thinking
Employers, students and postsecondary institutions are all in agreement that being able to think critically is an essential skill in the 21st century. But despite the consensus, the challenge of teaching and assessing critical thinking skills remains. In this webinar, experts from HEQCO's Learning Outcomes Assessment Consortium as well as others will explore key questions including: What is critical thinking? Do we need to explicitly teach critical thinking? What are some best practices when it comes to teaching students' to think critically? What tools are available to assess critical thinking?
Meet your experts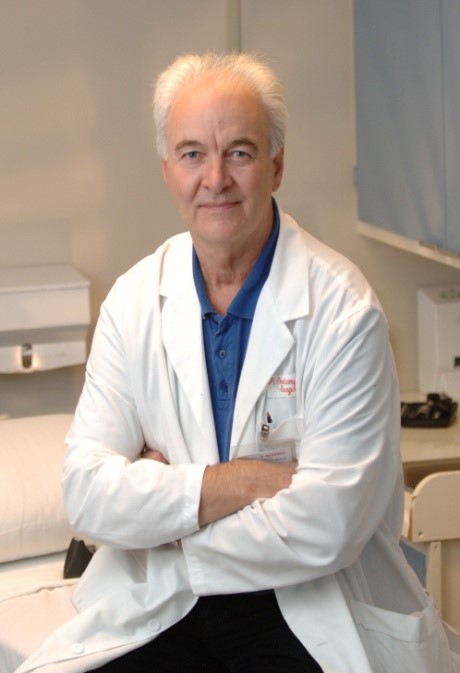 Pat Croskerry is Professor in Emergency Medicine and in the Division of Medical Education at Dalhousie University, Halifax, Nova Scotia, Canada. In addition to his medical training, he holds a doctorate in Experimental Psychology and Fellowship in Clinical Psychology. He was appointed Director of the new Critical Thinking Program at Dalhousie Medical School in 2012. The program implements critical thinking at undergraduate and postgraduate levels and in continuing medical education. He co-developed TACT (Teaching and Assessing Critical Thinking), an ongoing program for faculty development in the Division of Medical Education at Dalhousie.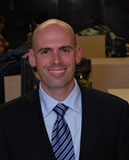 Brian Frankis an associate professor in the Department of Electrical and Computer Engineering, the DuPont Canada Chair in Engineering Education Research and Development, and the Director of Program Development in the Faculty of Engineering and Applied Science at Queen's University . He is the coordinator of the EGAD Project, providing training and resources for engineering programs for outcomes-based assessment, and the co-PI on the Queen's University Learning Outcomes Consortium project supported by HEQCO.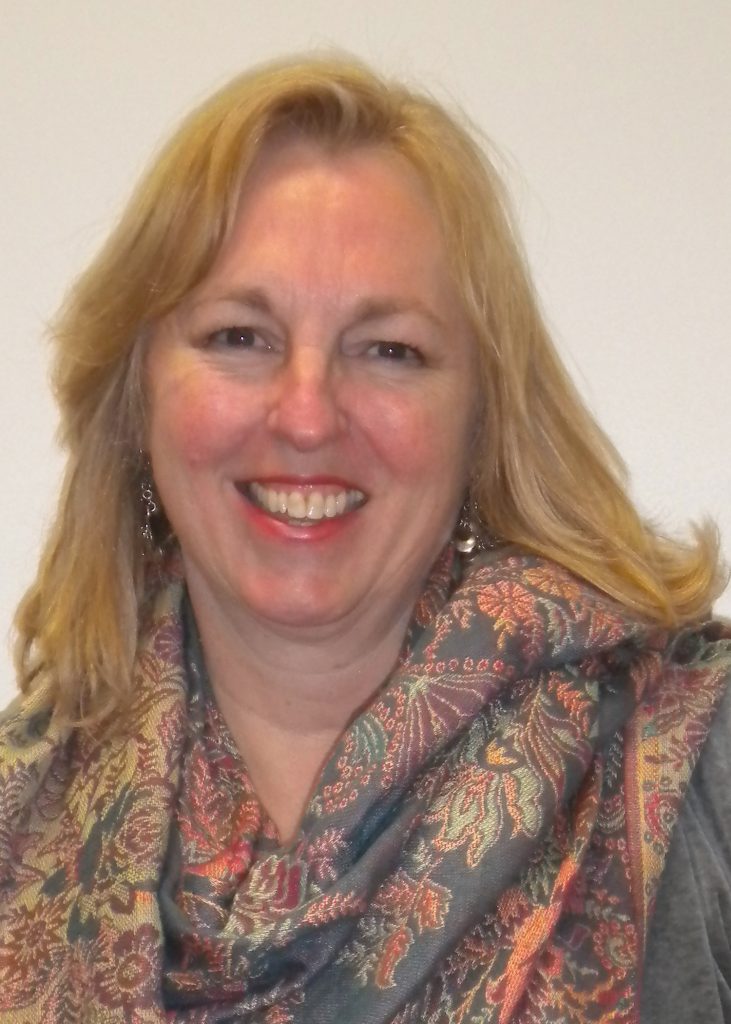 Ruth Rodgers has more than 30 years' experience teaching courses in the Ontario colleges, and continues to deliver two courses online each term. Ruth is equally engaged in educational development. She developed the first compulsory credit-based college teacher education program in Ontario. She chaired the College Sector Educators Community (a Special Interest Group within the Society for Teaching and Learning in Higher Education/STLHE) and served on the executive of the Educational Developers Caucus, delivering several EDC professional development institutes. Ruth is also a recipient of the STLHE/CSEC College Educators award. Since her retirement, Ruth has completed consulting projects with Vancouver Island University, OCAD University, and the University of the Fraser Valley.