HEQCO's third webinar series continues the conversation on skills development and assessment with a focus on the practical, real-world implementation of tools and programs to measure quality of student learning. How can we support students' skills development through work-integrated learning experiences? How can we adapt rubrics as a reliable and valid means to assess authentic student work? What potential does competency-based education hold for capturing students' mastery of learning outcomes? This interactive webinar series explores these questions with researchers from universities and colleges across North America sharing their hands-on experience studying and implementing on-campus initiatives focused on skills measurement. Through dedicated Q&A discussions, each webinar also adds participant voices to the conversation.
Competency-based education
​Competency-based education is all about outcomes: what students know and can do. Students in CBE programs advance or earn a credential when they demonstrate mastery and are provided with the resources to get there at their own pace. While there are few Canadian examples of CBE, more than 600 American postsecondary education institutions are either designing or implementing CBE programs. The University of Wisconsin and Brandman University are two US institutions leading the way, both offering low-cost alternatives to traditional vocational programs designed around the competencies needed to succeed in the workforce.
In this one-hour interactive webinar, panelists Aaron Brower and Laurie Dodge spoke about competency-based education programs offered at the University of Wisconsin and Brandman University, respectively. ​​​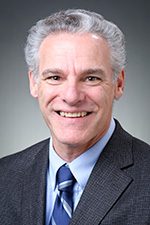 Aaron Brower is the provost and vice chancellor of UW-Extension, a group that embodies the Wisconsin Idea by partnering with groups across the state to bring education and research to Wisconsin, the nation and the world. He created and led the UW Flexible Option, the program that provides students with access to UW degrees and certificates through direct-assessment, competency-based methods. Brower previously served as UW-Madison's vice provost for teaching and learning and remains a tenured professor at UW-Madison. He has written extensively on educational innovations, project-based learning, student learning and outcomes assessment. In 2006, he was named one of the nation's outstanding first-year student advocates.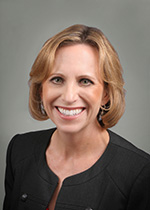 Dr. Laurie Dodge is vice chancellor of institutional assessment and planning, and vice provost at Brandman University. She is the WASC Senior College and University Commission (WSCUC) accreditation liaison officer for Brandman University and serves on the WSCUC Substantive Change Committee. She is also the president of the board of directors for the Competency-Based Education Network (C-BEN). She has presented nationally and internationally on competency-based education and co-authored the forthcoming book A Leader's Guide to Competency-Based Education: From Inception to Implementation. In 2016, Dr. Dodge was named one of "The Sixteen Most Innovative People in Higher Education" by Washington Monthly.
​Rubric adaptation
Rubrics are important tools for evaluating student learning and understanding skills development –whether at the individual level, within a program or course, or across an institution. The Valid Assessment of Learning in Undergraduate Education (VALUE) rubrics were developed to assess 16 Essential Learning Outcomes such as Critical Thinking and Teamwork. They are a widely used, valid and reliable means of assessing students' authentic work. While the VALUE rubrics can be used as is, they can also be modified to serve a program's unique needs. Several of HEQCO's Learning Outcomes Assessment Consortium (LOAC) partners, including Queen's, have customized VALUE rubrics to assess student learning.
In this one-hour interactive webinar, panelists Brian Frank and Terry Rhodes spoke​ about customizing rubrics for the purpose of program or institution-level assessment. Their presentations were followed by a dedicated Q&A session.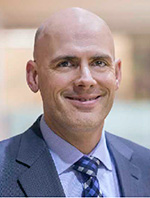 Brian Frank is the inaugural associate dean (Teaching and Learning) in the Faculty of Engineering and Applied Science. He is one of the co-founders of the Canadian Engineering Education Association and, over the past five years, has coordinated the Engineering Graduate Attribute Development (EGAD) Project to develop national guidelines and resources for outcomes assessment in engineering education. He is also one of the project leads on the Queen's University Learning Outcomes Assessment Consortium project.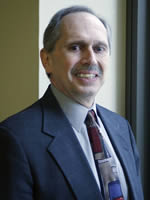 Terry Rhodes is vice president of the Office of Quality, Curriculum and Assessment at the Association of American Colleges and Universities (AAC&U) where he focuses on the quality of undergraduate education, access, general education and assessment of student learning. He is also the executive director of the Valid Assessment of Learning in Undergraduate Education (VALUE) initiative, and co-director of the annual AAC&U General Education Institute. He is currently working on faculty driven assessment of student learning through the establishment of a focus on authentic student work to demonstrate quality student learning.
Real-world challenges in work-integrated learning
HEQCO's spring 2018 webinar series kicked off with a discussion on the real-world challenges in work integrated learning with Norah McRae and Lisa Philipps.
Postsecondary students are increasingly pursuing authentic work-integrated learning (WIL) opportunities — such as co-ops, internships and field experiences — to strengthen their skill sets and help prepare them for the workforce. The Ontario Government is committed to supporting students' access to these opportunities. What kinds of legal and policy issues influence the implementation of WIL programs? How do we assess and help students understand the competencies they develop during a WIL experience?
In this one-hour interactive webinar, panelists Norah McRae and Lisa Philipps spoke on learning outcomes assessment in WIL and the legal implications of WIL.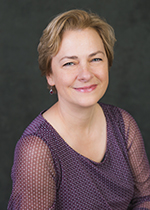 Norah McRae is Executive Director of the Co-operative Education Program and Career Services, the Director of the Office of Community-University Engagement and an adjunct faculty member at the University of Victoria, Canada. Her involvement in co-operative education, work-integrated learning and community engagement spans more than twenty years, over which time she has led strategic program development and research on student engagement, work-integrated learning and intercultural competency development.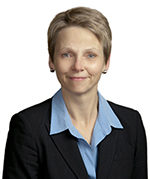 ​Lisa Philipps is Interim Vice-President Academic & Provost at York University and a Professor at Osgoode Hall Law School where she has been on faculty since 1996, teaching primarily in the area of taxation law and policy. Her research on tax law, fiscal policy, gender equality, and higher education has been published widely in scholarly journals and books as well as popular media. She is currently appointed to the Provincial Judges Pension Board and the Board of eCampus Ontario.