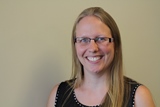 Cue the tumble weeds, cowboys and whiskey-slinging saloons, and imagine a land that is both wild and full of potential. It's the wild west of learning outcomes and like gold they are a hot commodity in an increasingly data-driven postsecondary sector. But there is still a great deal of unexplored territory – particularly in assessment.
There is no fixed way to set up a learning outcomes assessment program. There is no common language and there are no assessment tools that are above scrutiny. However, to get an overview of learning outcomes assessment, hear from some of the experts in HEQCO's Measuring Matters webinar series.
In the first webinar, Getting started: Who's doing what and why you should care, Natasha Jankowski, Gary Kapelus and Brian Frank act as your guides through the still largely uncharted territories of learning outcomes assessment. They discuss why postsecondary institutions are focusing on assessing learning outcomes and share some of their experiences.
Then there's the language of learning outcomes – variously known as learning aims, learning objectives, or competencies. In the Common ground: The language of learning outcomes webinar, Sue Fostaty Young, Susan McCahan and Jill Scott discuss why a common language is important and identify some of the challenges and rewards in building it. The lesson: be clear and define the terms and frameworks you are using when discussing learning outcomes assessment.
The webinar series concludes on the importance of tools and how to use them. In Building a Better Toolkit, Lori Goff, Chris Hinton and Barbara Walvoord tour a variety of assessment tools, focusing on portfolios and rubrics, as well as the challenges of implementing them.
While this was HEQCO's first foray into webinars on learning outcomes, it won't be our last. How do we use learning outcomes data to promote a culture of continuous improvement? How do we engage faculty in learning outcomes assessment projects? These are just a few of the possible topics. Use the comment section below to share your thoughts on themes for future HEQCO webinars.
Alexandra MacFarlane is a researcher at HEQCO.